Alright, guess I have seen enough of Chicago!
I keep stopping and staring at these skyscrapers in disbelieve. I am a bit intimidated by all this here. This city is to me somewhat surreal.
Guess it's time to go back to the hotel, pick up my stuff and hit the airport. One more flight and I will finely be there!
I made it back to O'Hare. Aha, this is my plane to Little Rock. Goodness it's tiny! There are only three seats per row!
Ah well, it will be fine!
Touch down! I am in Little Rock! Here they are! Felix, Becky, and Dale!! They are all here to pick me up!! Oh how amazing to see Felix again after we said goodbye 1.5 years ago in Vancouver!! And I finally get to meet Becky, Felix's mum!
We drive home and I put my overdosed and jetlagged brain right to sleep.
Today, Felix and I have a mission! We need to pack these parcels we are going to send ourselves to the trail! (Well actually Becky will send them to us!) I had been ordering a ton of food online and had it sent here! The pile of parcels is indeed taller than myself!
(Thank you so very much Becky for giving me this opportunity and helping me with this!!)
We do the work. It is rather quickly done! Finished! 16 bags full of trail food are neatly lined up.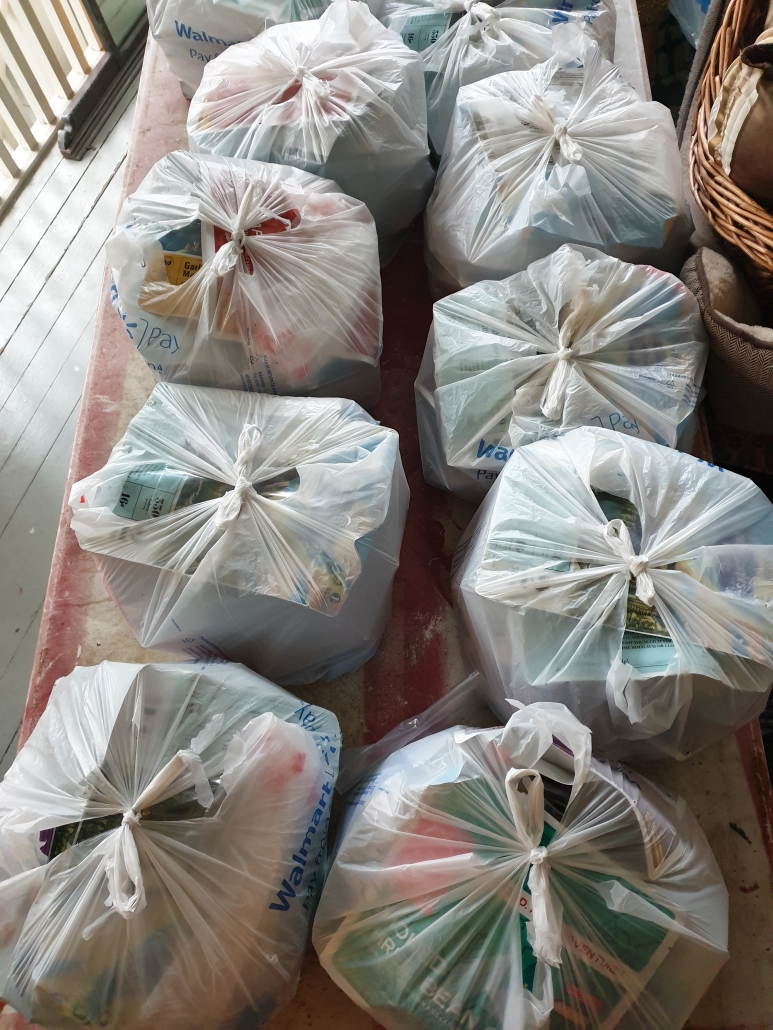 Becky will be posting off these parcels to us over the course of the next 6 months!
Time for lunch with the family!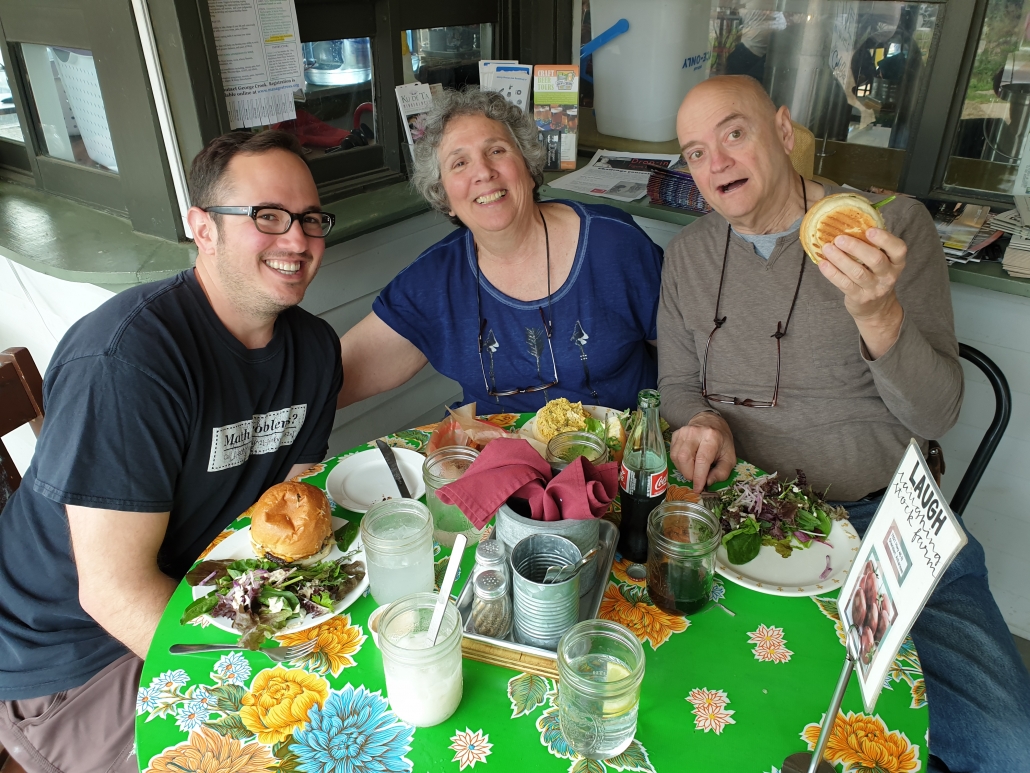 We are almost ready to go. But not before we have been to Monster Jam!
Now what on Earth is Monster Jam?!
"I want to show you some of our cultural highlights!", Felix says with a huge but perhaps also slightly cynical smile on his face.
The whole family is coming along, including Felix's brother and his girlfriend! None of the family members have ever been to one of these Monster Jam events, but they seem all ready to plunge!
We drive to the sports stadium, get our seats. A lady sings the American National Anthem, we all stand up!
Cool!
Now these monsters are turning out to be funny trucks with huge wheels and suspensions. The trucks have names and are meant to compete with each other by driving around, jumping and doing tricks. They switch on their engines.
"Oh. My. Good. THIS IS LOUD!!!"
The word "LOUD" does not really give this loudness justice. I wonder whether there is a better word?
HELL-RAISING perhaps?
Look at us! We spend the next 1.5 hours with our fingers popped into our ears!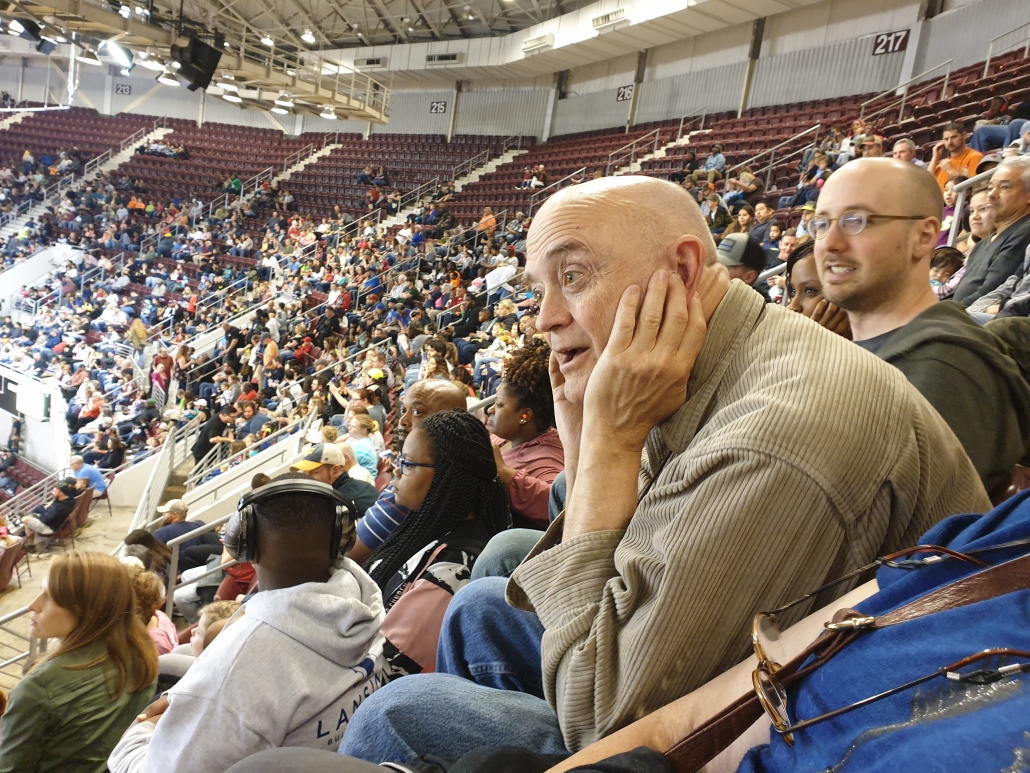 Nothing has prepared us for this!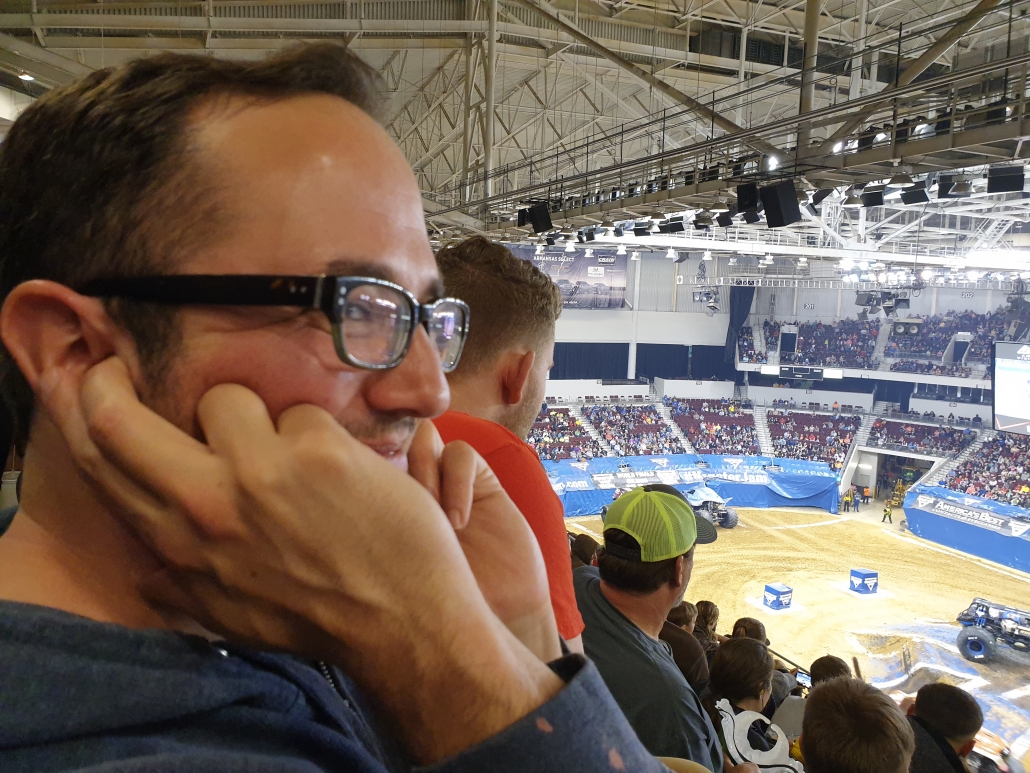 In my, and everybody elses opinion though, the truck called "Gravedigger" is by far the best!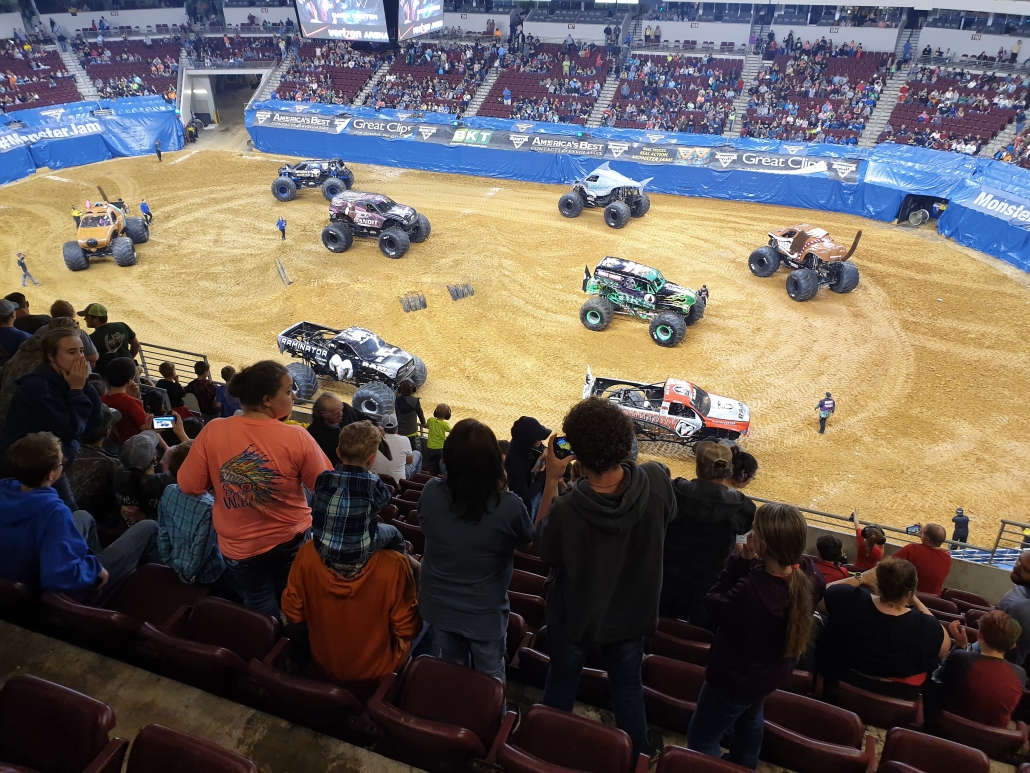 Perhaps the Pekar family and me are all rather fascinated in disbelieve, that this is something people seem to actually love! The crowd here cheers and applauds in excitement while eating really really unhealthy and scarry looking food!
What an experience!! Holy shit!! This event catapults me right into the US! And I know this was Felix's plan with this!
Well done Felix and thank you for this American encounter!
Off to bed, with a rather dizzy head!
It's raining again this morning in Little Rock. Felix and Dale (and me!) really are ready to go! So the decision is made to drive off today already rather then tomorrow!
Wow! Everything is happening so fast all of a sudden!
You see, Dale is driving us all the way to New Mexico (it's a long way from here!)
And there is much more about Dale and New Mexico! I will tell you once we get there!
Becky makes sure we get a good view from the van on our roadtrip!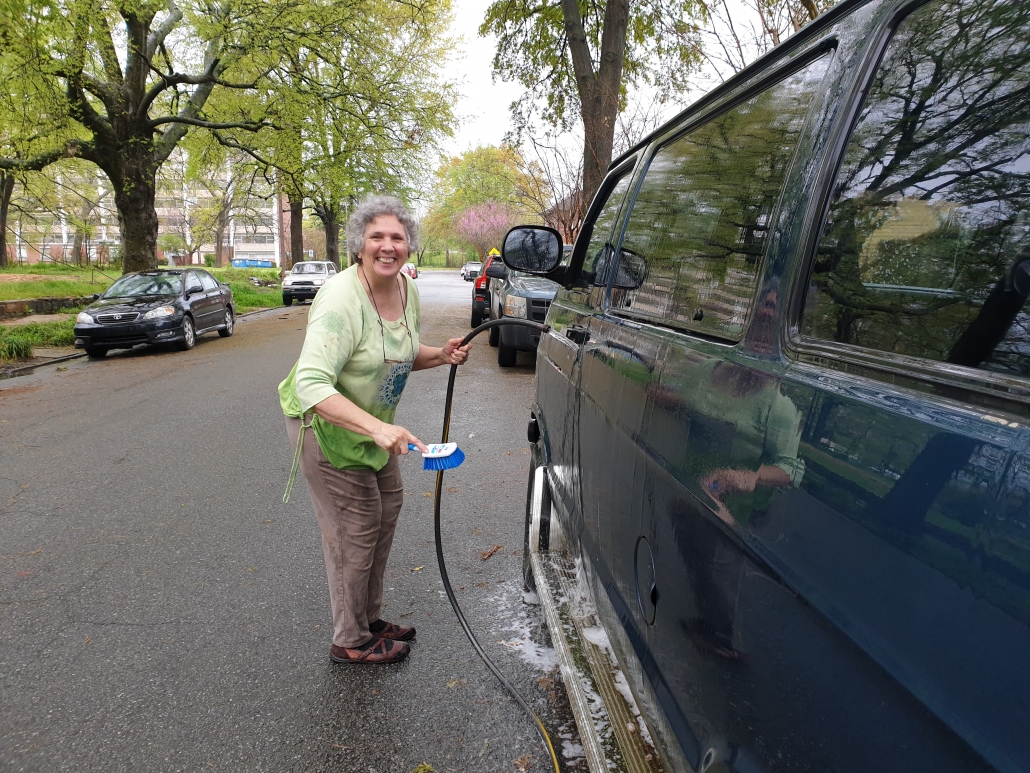 Very very soon now we will hit the road! Thank you oh so much Becky and Dale for EVERYTHING! You both are truly awesome people!
http://www.earlymorning.ch/wp-content/uploads/2019/04/20190406_212405.jpg
3024
4032
Heidi
http://www.earlymorning.ch/wp-content/uploads/2016/12/Heidi_Bronnimann_logo.jpg
Heidi
2019-04-07 19:47:04
2019-04-07 19:47:04
America!