The Dingle Way, 2016, Ireland
Dingle Peninsula Hike. 179 km. 8 days.
Space
One word: Amazing.
I hiked the Dingle Way with a friend. And I dare say: "it was absolutely grand".
Loved literally every step of it. We splurged ourselves and stayed in these famous charming Irish Guesthouses whenever available.
The difference between spending the night in an Irish Guesthouses versus the "bunk-bed hell" one has to sleep in on the Camino del Norte could not be bigger.
This here is pure luxury hiking.
And, on top of that, the path is mostly along the coast.
Awesome.
Space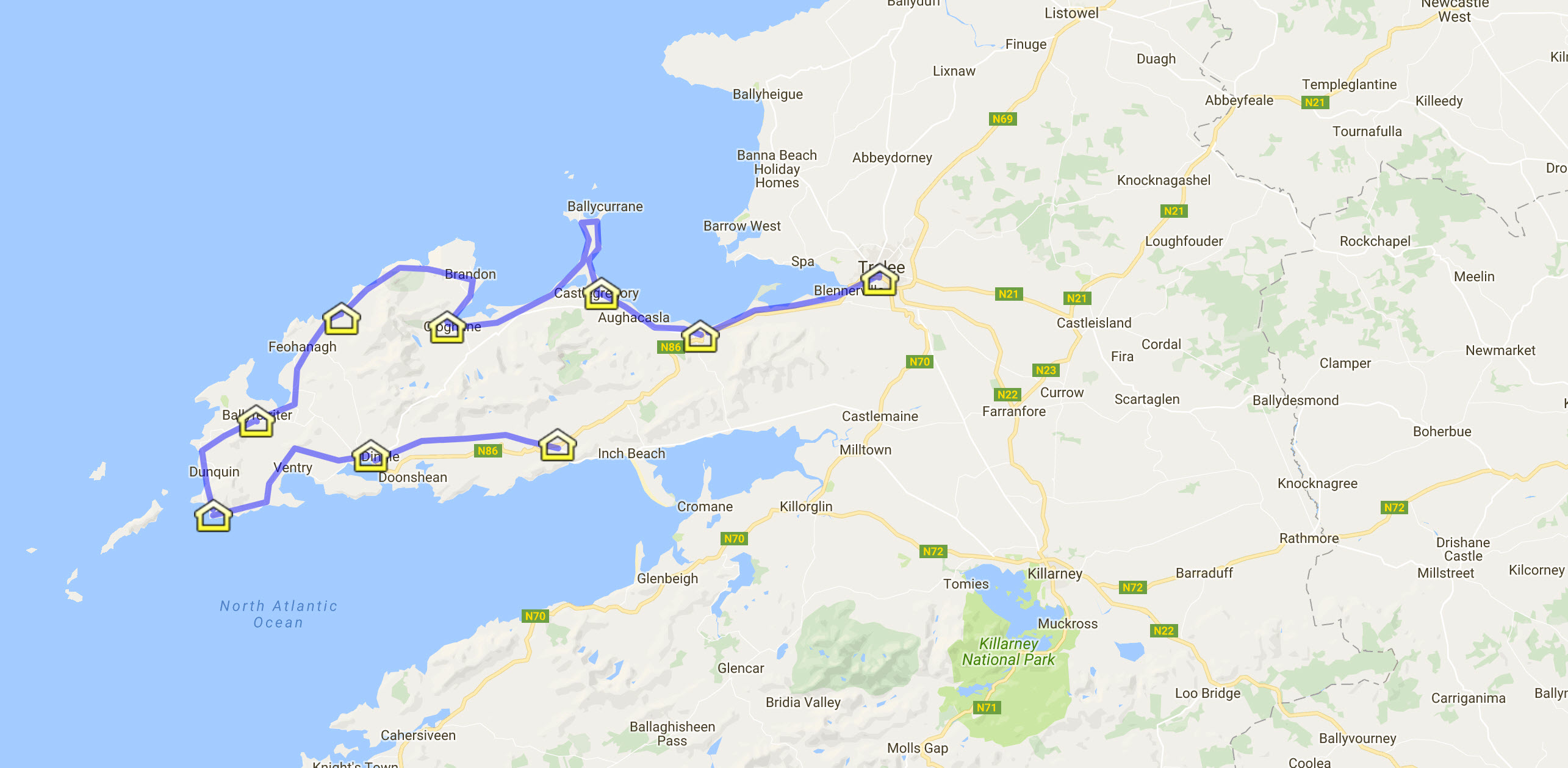 Space
Post Trail Thoughts
What I would do exactly the same again:
Stay in these guesthouses, their are awesome:
The Tralee Park Guesthouse
The Emlagh House
Coill an Rois
Hike End of April.
Bring warm cloths and definitely a windproof jacket.
What I would do differently:
Drink more Guinness.
Spend more time at the beaches.
Photo Gallery