Well!
"Hey there everybody!"
Long time no see! I missed you guys!
We haven't heard from each other in an awfully long while. But this will change, as I am slowly but surely getting into "CDT Preparation Mode"!
So yes… about 14 more weeks only, and I will be making my way through the desert once again. I switched from a "hanging out mode" into my "gear research mode".  But it's much easier this time, now that I more or less know how a thru hike works (ish) …
So this time I know exactly what I need.
And what I need is: 539 grams (19 ounces).
539 grams of tent to be precise.
My old PCT Big Agnes weighs 1162 grams (2lbs 9oz).
But this baby here is a true and gorgeous ultra lightweight darling: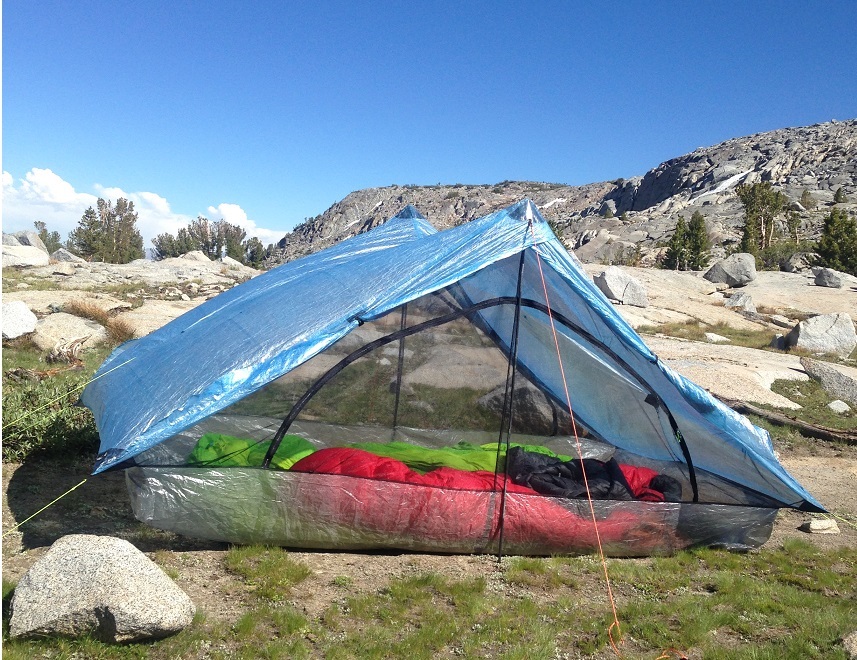 (Copyright of this image by "Zpack". I took the image from their website.)
It is the "Zpack Duplex Ultralight Two Person Tent"
A no brainer, right?
And as it is Christmas today, I am going to purchase it.
Today!
It is going to be my very own and very expensive Christmas present. USD 599 to be precise. I want a blue one! (I think blue is nicer for photogenic reasons!).
(Big Agnes had a zipper failure and to repair her would also cost me about USD 200.  So for USD 400 more, I get a whole new dimension of a tent.)
Now as you all know, I loved Big Agnes, but poor Agnes it too heavy if I compare her to the Zpack. And she is too small if I compare her to the Zpack. I will be able to put all my stuff and shoes inside the Zpack at night on the CDT, and this is a big plus I shall think.
And oh boy, is the Zpack tent light! I can use my hiking poles to set it up, I don't need to carry tent poles anymore.
Watch here the video from "Darwin Onthetrail" (I love this guy!) which he made after having tested the Zpack thoroughly: https://www.youtube.com/watch?v=pCV2AgGG49g&feature=youtu.be
Am I going to like it too?
"I have no idea, as I can't test it!!"
These are US tents, made in the US. I will have it shipped right to Felix's parents, as they oh so generously offered I can stay with them pre-CDT and get my stuff and head sorted there. Also, I can ship my stuff right to their house where they will pile it up for me!
Felix and I have discussed that we will send us exactly 16 parcels to the trail. (We did some maths). He has quite a bit of food left from his 2017 PCT, and I will buy loads of food online and have it shipped to his parents. Once I arrive there, I will distribute all that food into these 16 parcels and then the awesome parents will ship them on to us while we are hiking! Oh my, that is so amazing. It will be so much more relaxed this time.
I don't want to go through the insane resupply hell again (aka go to supermarkets and buy an INSANE amount of trail food and make parcels and bring these parcels to the post office – but oh shit, the post office is already closed – aka hell – kind of thing).
Remember…?!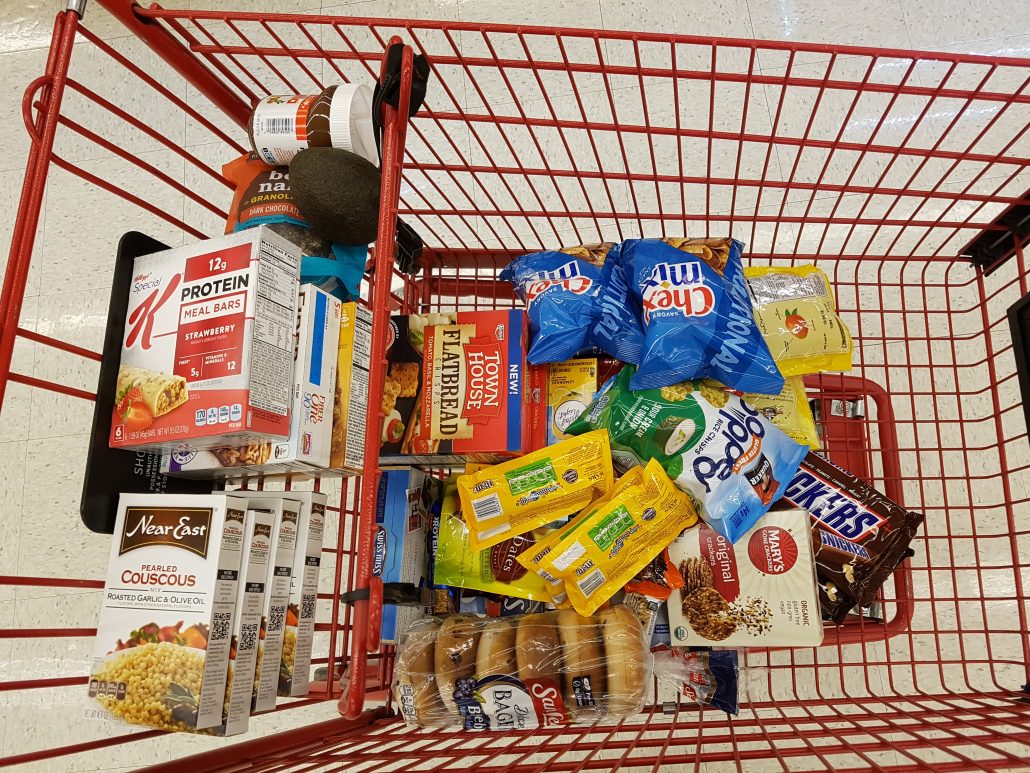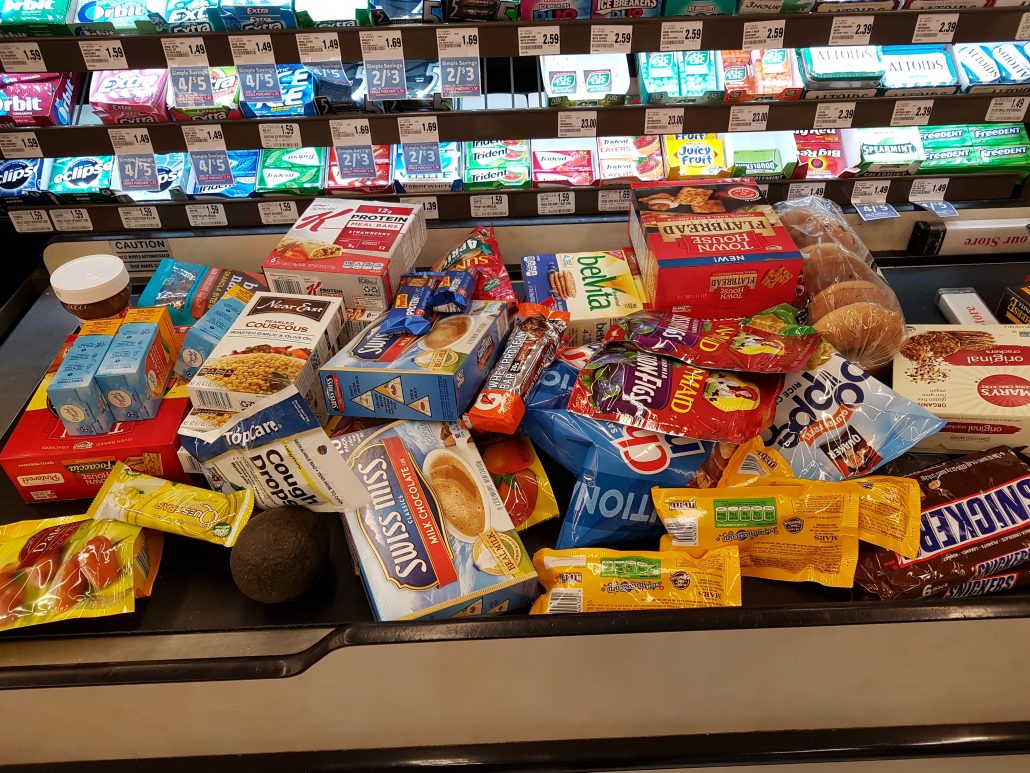 Oh and I have something else to tell you…
Do you remember how I struggled on these steep icy snow fields of which we encountered so many of on the PCT in 2017!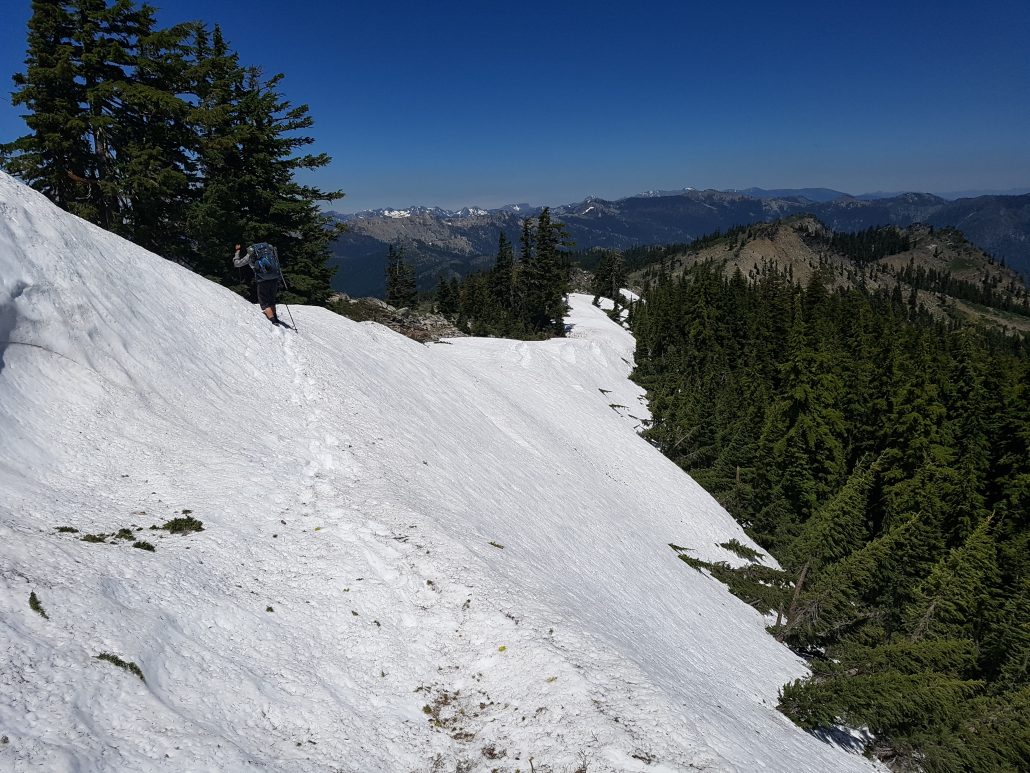 Well the CDT will almost certainly also be having steep and icy snow fields too, once we leave New Mexico behind and enter Colorado.
But this time, Happy Heidi will be prepared and will not freak out and panic!!
"Nope!"
Because I have booked myself into a two day course on  "how to use crampons and an ice axe and how to self arrest on ice and snow."
Ironically enough, I live in Switzerland, the land of snow and ice, but I could not find such a course here, so I will be flying out to Scotland in February where they offer this course!
(I will certainly keep you posted on how that goes!)
You see, I am pretty serious about not wimping out in Colorado. I will be prepared this time when I encounter terrifying snow fields! (Felix was very pleased to hear that I will be technically (and hopefully also mentally) prepared for the snow/ice crossings this time. As I surely did slow down our pace last time, with me periodically freaking out…
So much for the theory. Let's find out how I will do in the flesh.
So yes, I definitely arrived at a CDT 2019 preparing mode!
Only problem perhaps are my Achilles still and (new!) my left knee. But I will get some more physiotherapy done, so this is being taken care of!
I will surely start hiking like a Spring Chicken at "Crazy Cook – the Southern Terminus" of the CDT, the beginning of our 5'000 km / 3'100 mile hike…
Merry Christmas and a Happy New Year to all of you! :)
http://www.earlymorning.ch/wp-content/uploads/2018/12/Zpacks-Duplex-Ultralight-Two-Person-Tent.jpg
680
960
Heidi
http://www.earlymorning.ch/wp-content/uploads/2016/12/Heidi_Bronnimann_logo.jpg
Heidi
2018-12-24 14:04:39
2018-12-24 18:45:59
Zpack Duplex - 539 grams of Tent