Another outdoorsy freeze dried dinner on the hotel balcony!
You see, I am absolutely prepared to eat my dinner in local restaurants here once in a while. But I am vegetarian, and the French are not exactly ready yet for this sort of fancy-ness.
Even a green salad they serve with "things with wings" or big brown eyes looking at you.
So it's best for everybody if I just carry my own food and cook it on the balcony after having had a long hot shower!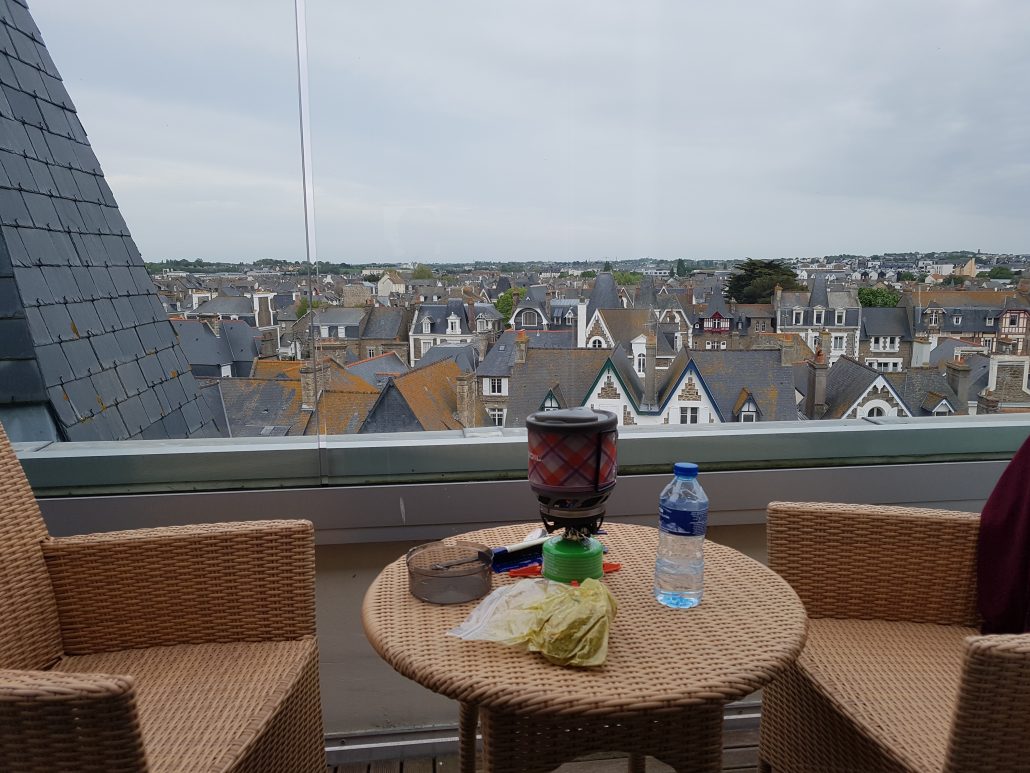 (I told you this is luxury hiking!)
The wind is strong this morning, it got a bit colder too. The GR34 leads us along the huuuuge sandy beach of St. Malo.
We walk with all our cloths on and are still shivering.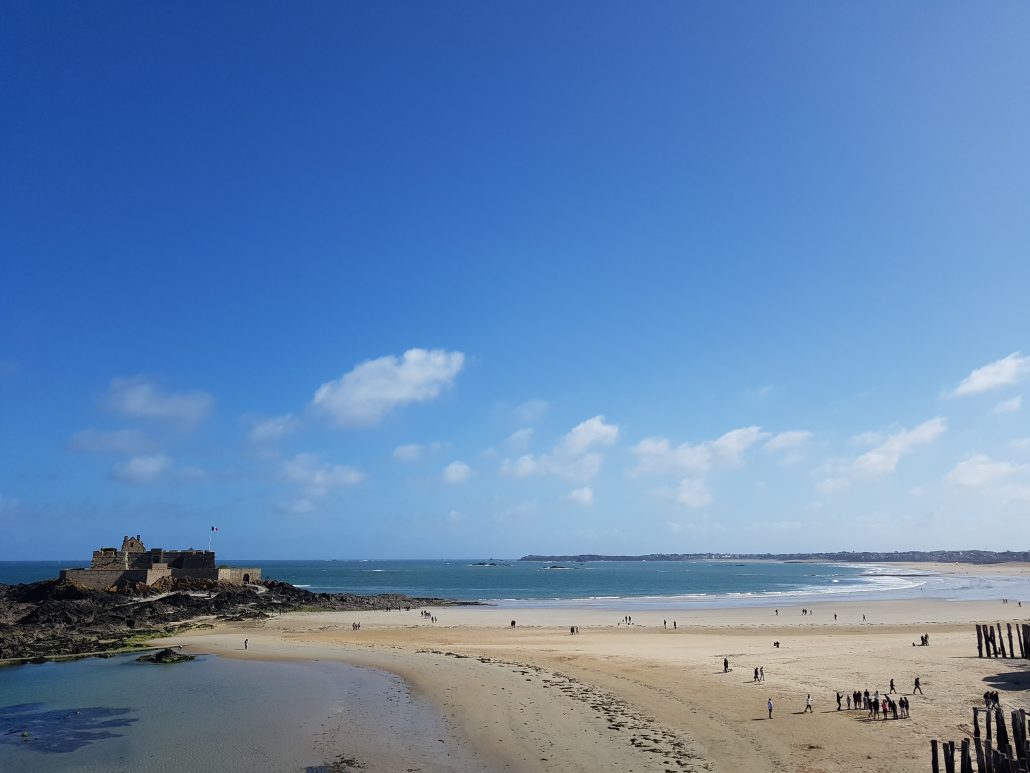 Now right through the old town, then along the harbor and promenade.
Perhaps a bit less wild ocean today but more French history and culture (and a few nice coffee bars along the path!)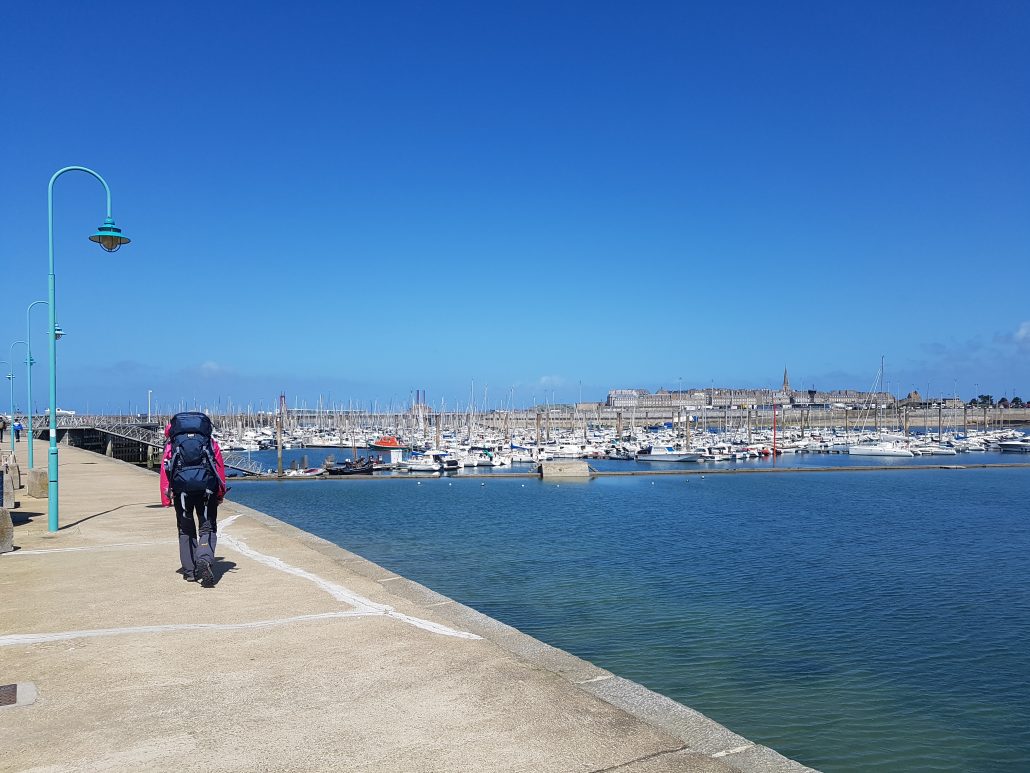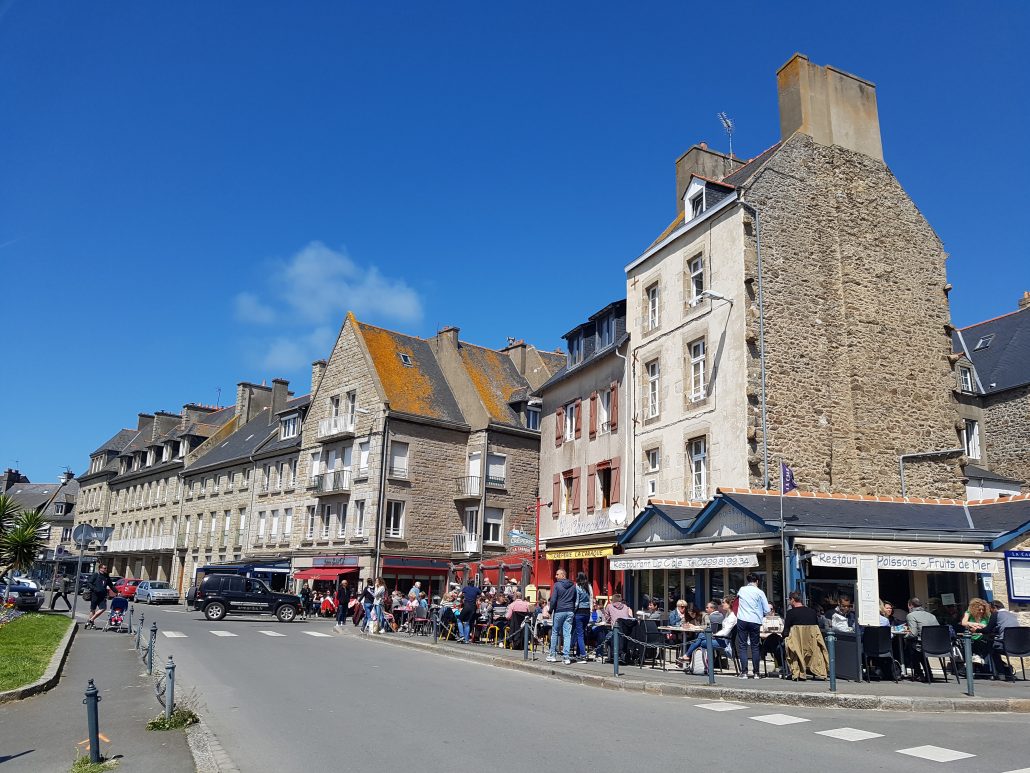 It's very diverse today! I would say, a typical long-distance hike day. Along beaches, over cliffs, through towns and woods, over bridges.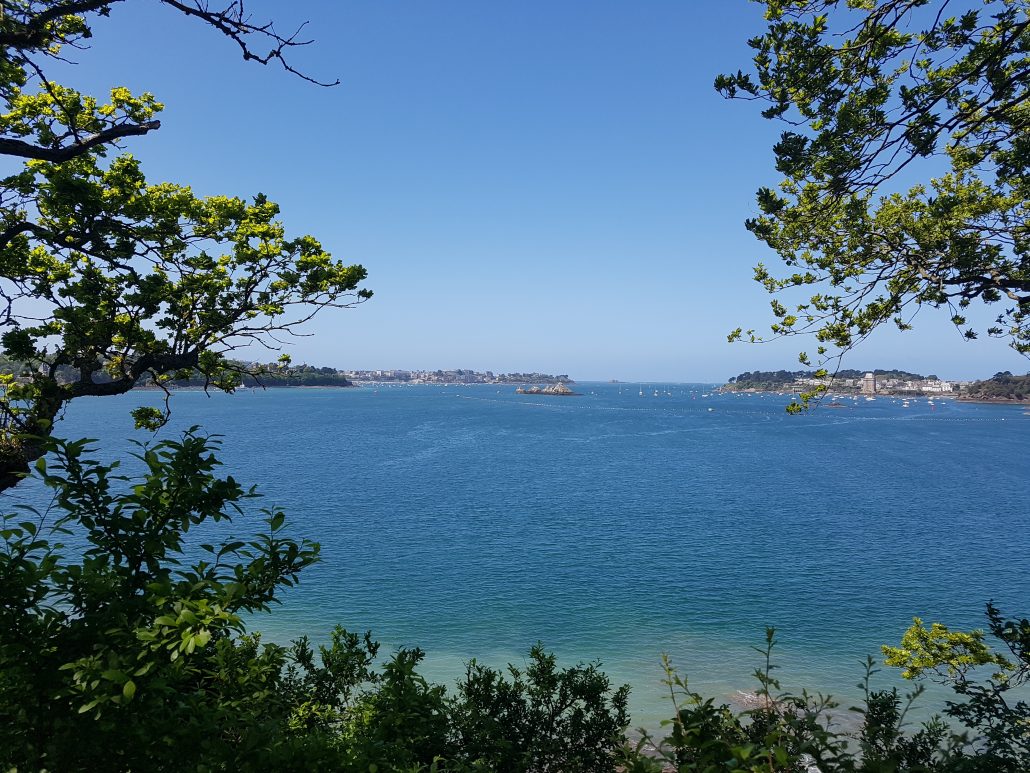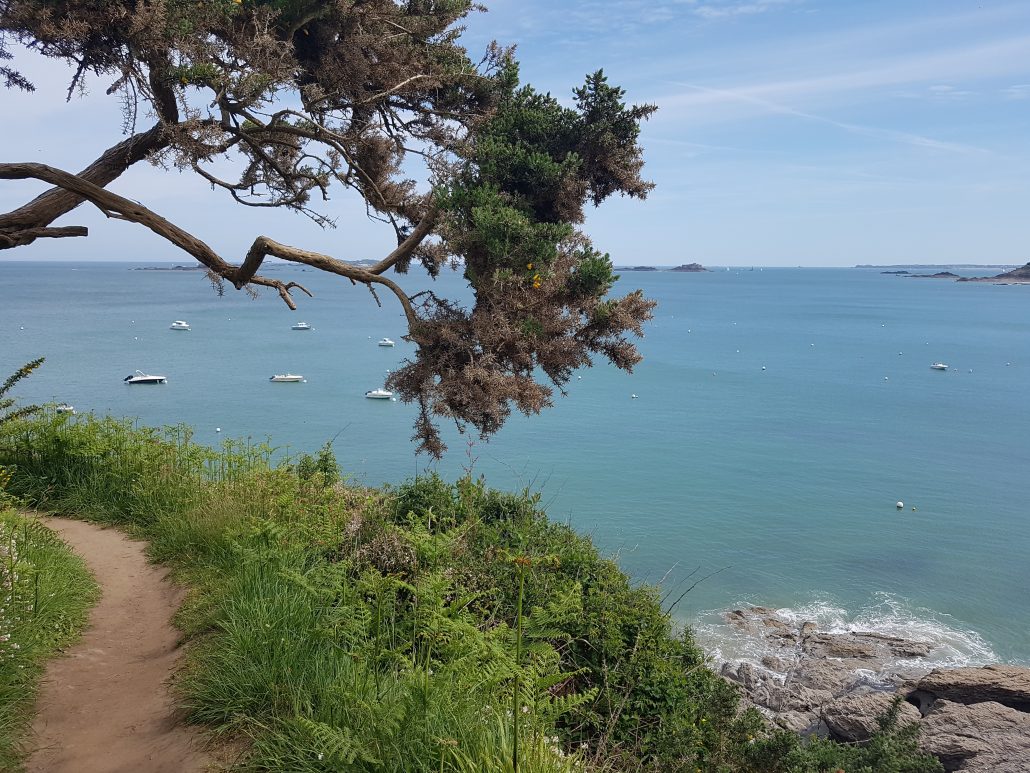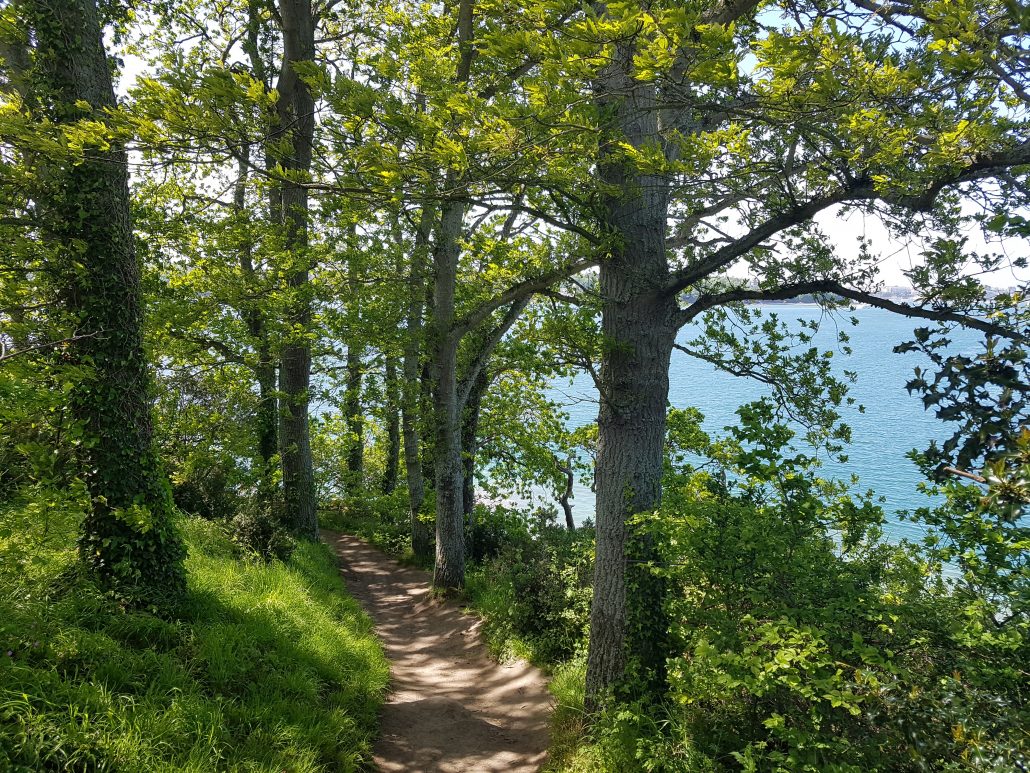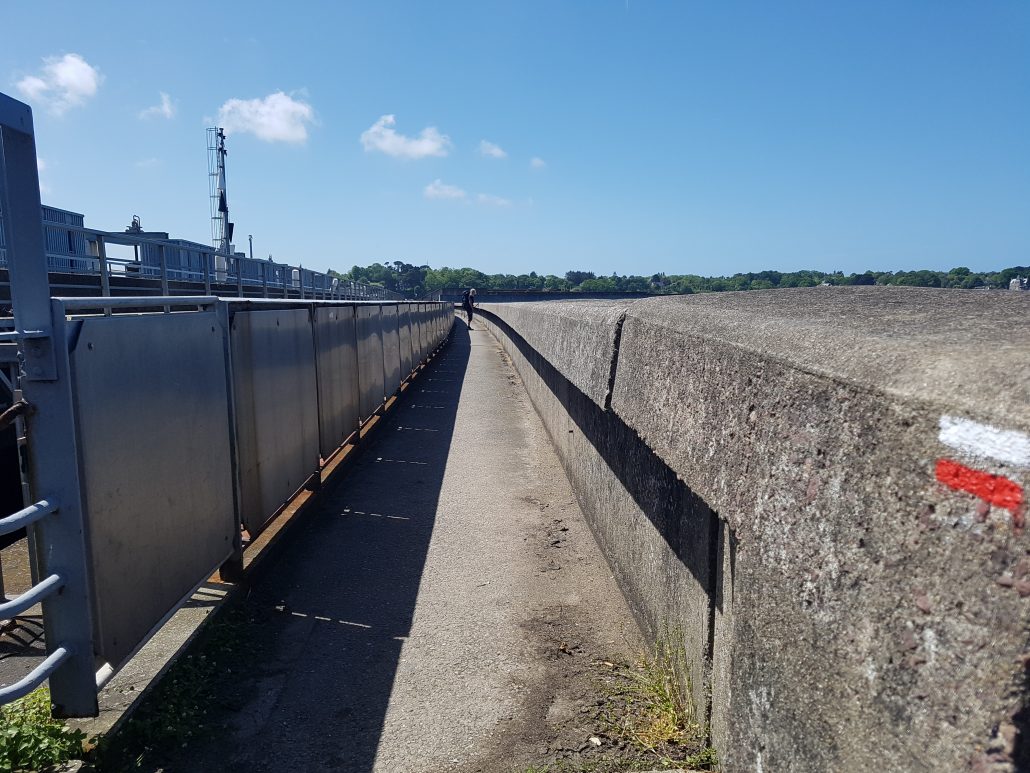 Then dinner, shower, bed!
The weather definitely changed. The sunny summery weather is gone, It's rather cold and grey today.
We have our breakfast, hit the road, and hike.
Sky is not blue anymore and the sun is gone. But hey, I am not complaining!! Views are still first class!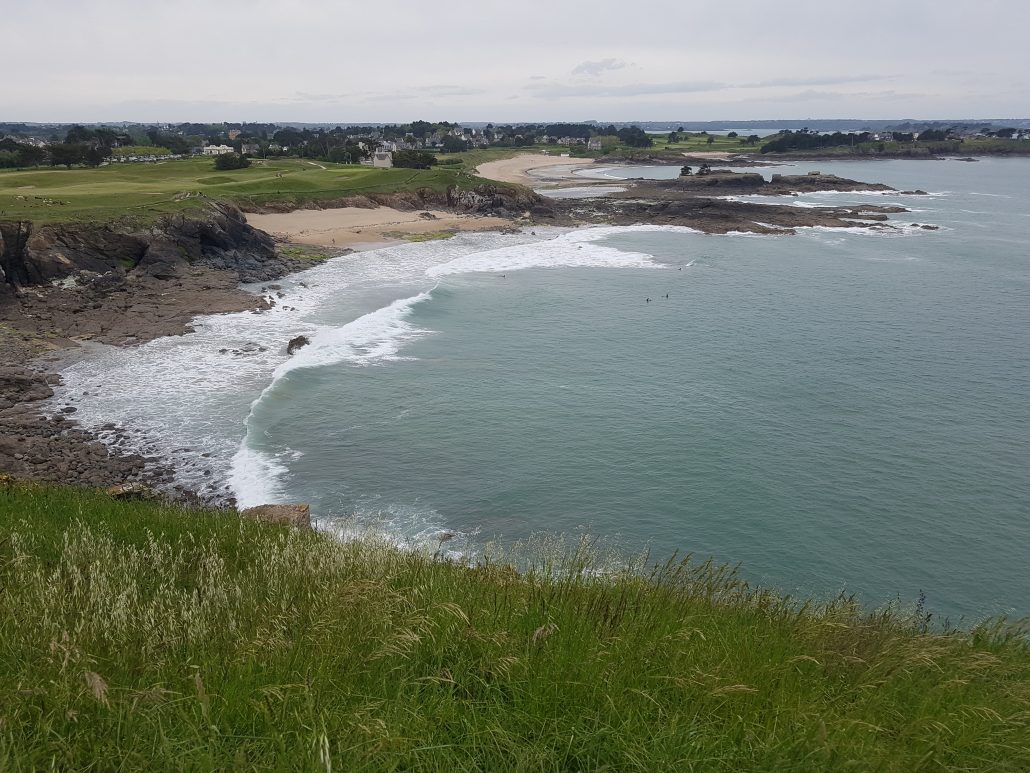 We are cold and tired and phantasize how amazing it would be if we had a bathtub tonight to soak in.
"Just imagine Sandy, one of these freestanding tubs with those little feet on it!"
We hike and keep dreaming.
The GPS leads us spot on to our hotel, we check in, and find a freestanding bathtub in the bathroom, with those little feet on it!!!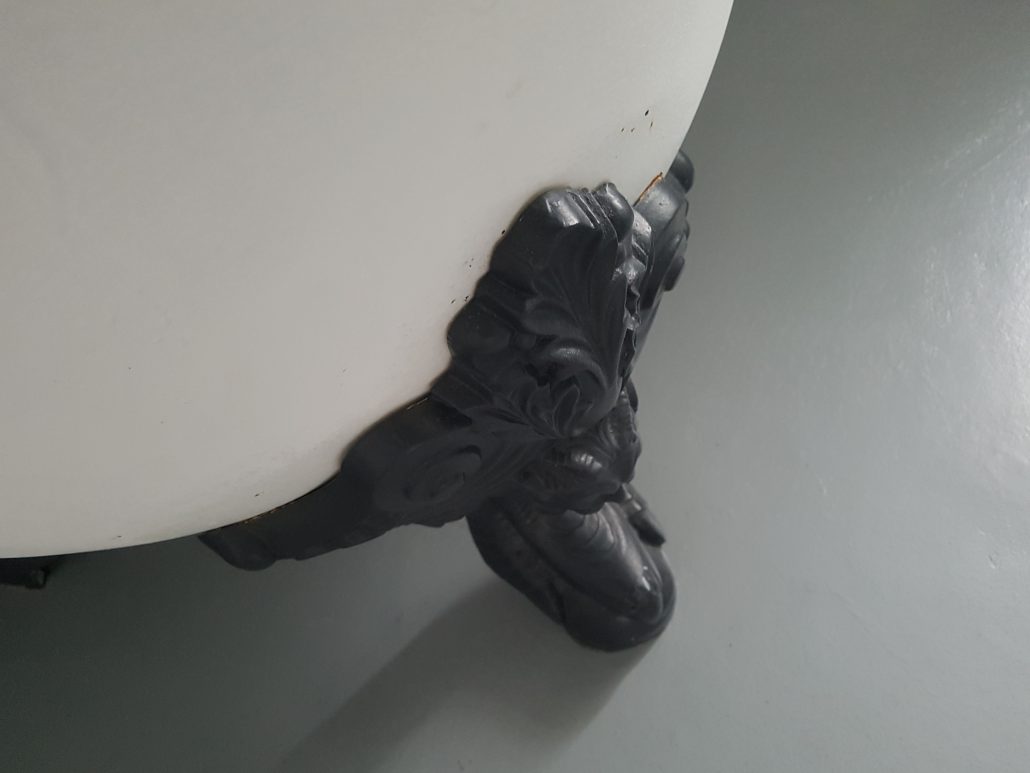 We arrived in hiker paradise!
Soaking!!
We realize though, that our pre-planning of this trip had not been fully brilliant.
We begin to run into a couple of issues now:
We more or less tried the "let's just go to the coast of Brittany, hike, and check out things when we are there" approach.
This worked totally fine and was great fun for the first seven days, but now we run (or rather walk) into some troubles.
There are no (affordable!) hotels within walking distance anymore, and the public transport is super poor, aka sucks.
We need to be back in Rennes in a few days, and if we just keep hiking, we would have to face super crazy long stretches and we would have troubles getting back to Rennes in time to catch the train back home.
Hitchhiking could be an option, but our gut-feeling votes against.
We will have to find a solution for the last few days of our trip!
This makes us realize, why the GR34 is not a very famous aka popular long-distance hike. The infrastructure here is just not exactly made for this sort of thing.
Next time I plan a hike like this, I will make sure to prepare better and not just rely on my "let's just go and see, it will be awesome" attitude.
So now we will discuss our options and come up with a plan B!
http://www.earlymorning.ch/wp-content/uploads/2018/05/20180510_143158.jpg
3024
4032
Heidi
http://www.earlymorning.ch/wp-content/uploads/2016/12/Heidi_Bronnimann_logo.jpg
Heidi
2018-05-13 07:51:11
2018-05-13 07:51:11
A Learning For Next Time