Alright, let's go and find the first trail blade!
It is always a special moment for me to see a new trail marker for the first time. Always gives me goose bumps! Here on the GR it's a sort of painted red and white stripes marker. We find the first one, and start hiking. Yeay! Soon we will be walking by the sea!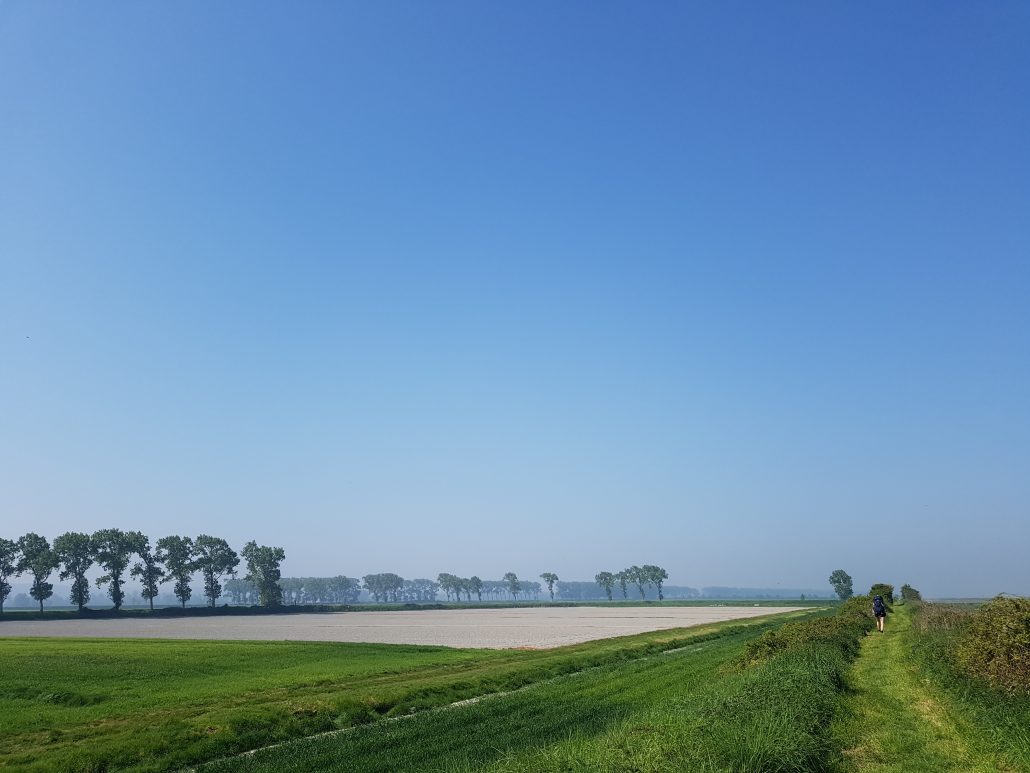 "Sandy, where the hell is the sea?"
"Yes, I know, it's very weird, is it not?"
The sea is out there somewhere, even though the map says we should now be actually right by the water. This is not a tidal thing. This is grassland with sheeps on it!
We bloody walked for hours now, and have not seen a single drop of sea water so far! Even though, I swear, the map (and GPS for that matter!) says we are walking right by the water front.
So weird!
Must be a French thing again…!
We keep going.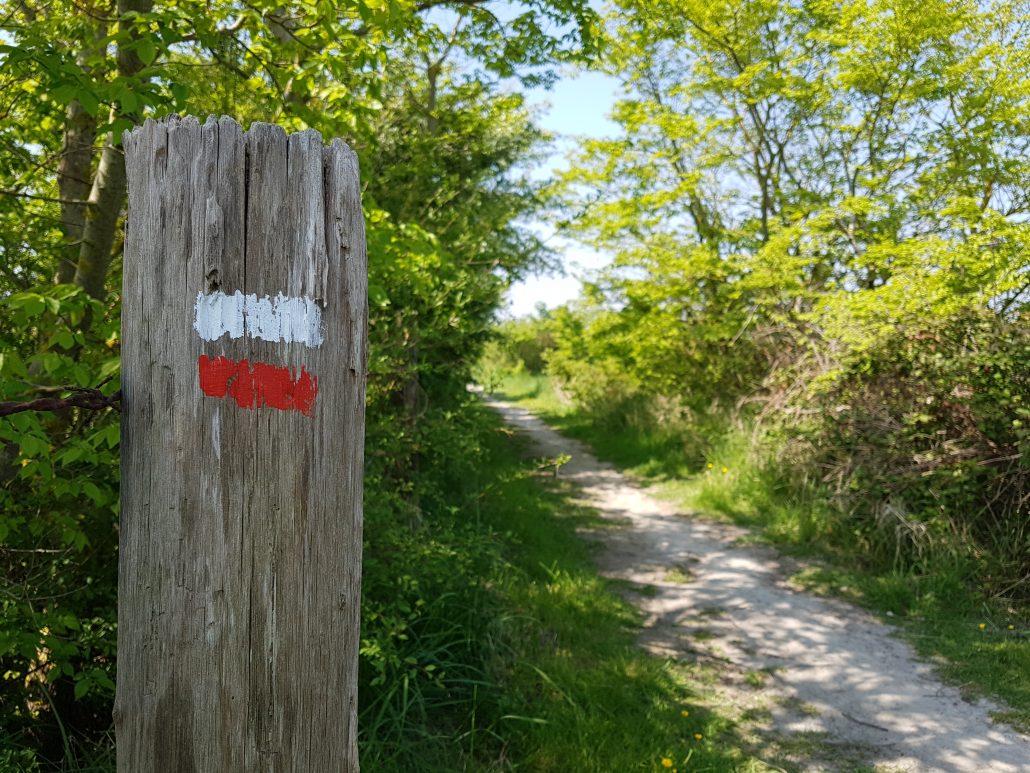 A few more hours, still no water. It's dead flat, so we hike rather fast. We have to make sure not to fall into one of these huge, hidden rabbit holes here on the path. If you don't watch out, you can easily break your leg!
It's pretty here though, sure!
BUT I WANT THE SEA!
It's getting late in the day, we are arriving at our first destination, Le-Vivier-sur-Mer.
Still no sea in sight! Even though this silly town has the name "on the sea" in it.
At least there is sand here, and we can maybe see/imagine some water way way way out there, but the water doesn't want to come here… Anyway, time for dinner and some stretching before we hit the hay.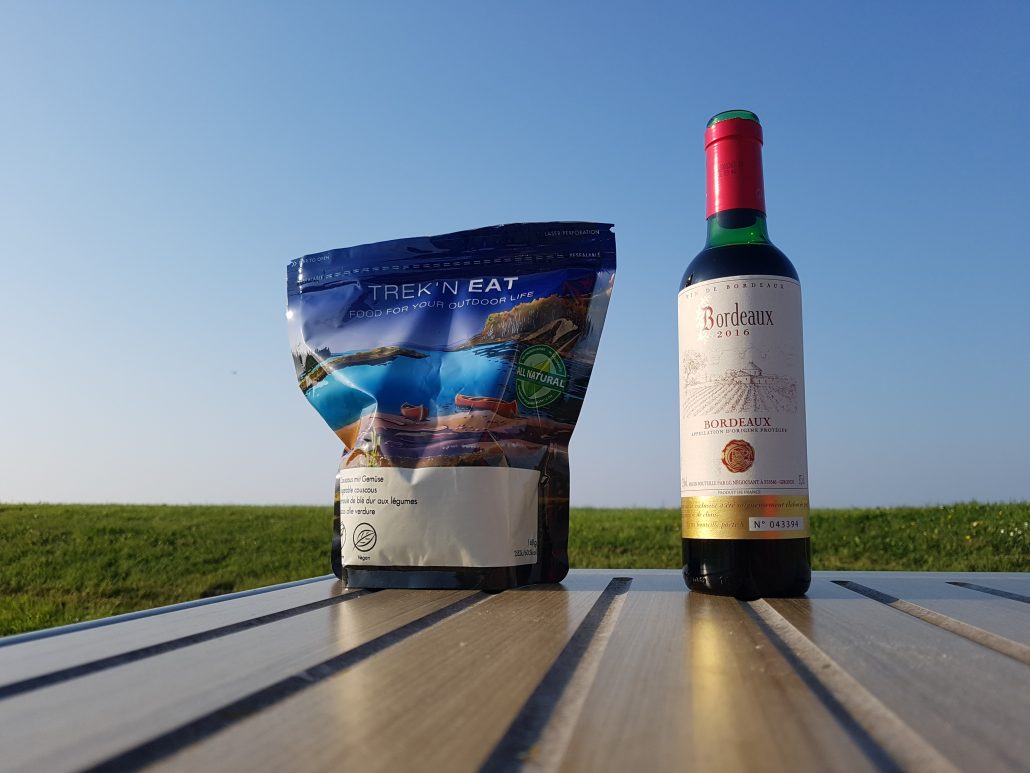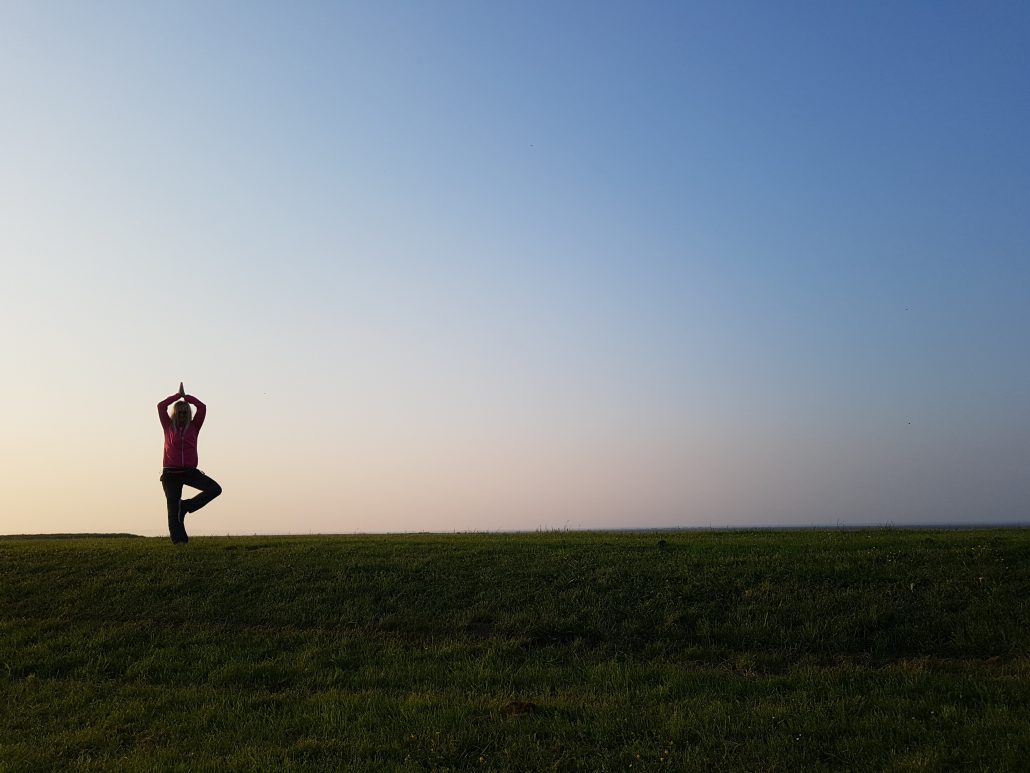 I worry about my Achilles, as eight hours of absolute flatness seems not ideal for them.
Sandy is also having some typical hiker issues. With her it's the pack that hurts big time on hips and shoulders.
Apart from that, our mood is excellent! We joke around, laugh a lot, and both agree that we love hiking!
Mornings always come so quick on these hikes!
We grab our packs, and go.
Aha, way over there it is! The water is finally there where it is supposed to be!
We see the Atlantic Ocean pretty close now!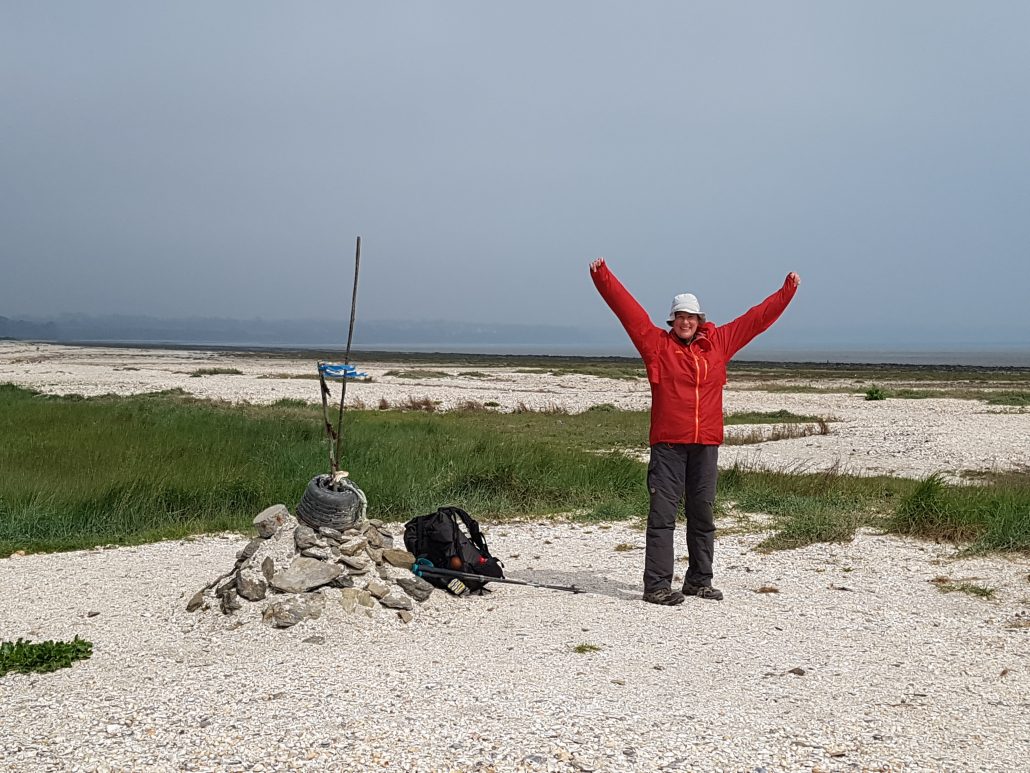 Luckily, I remember that I had seen a girl back on the PCT who had put sponges between her shoulders and her pack. So I recommend this idea to Sandy, as she really is very much in pain.
She finds a shop, finds sponges, problem solved!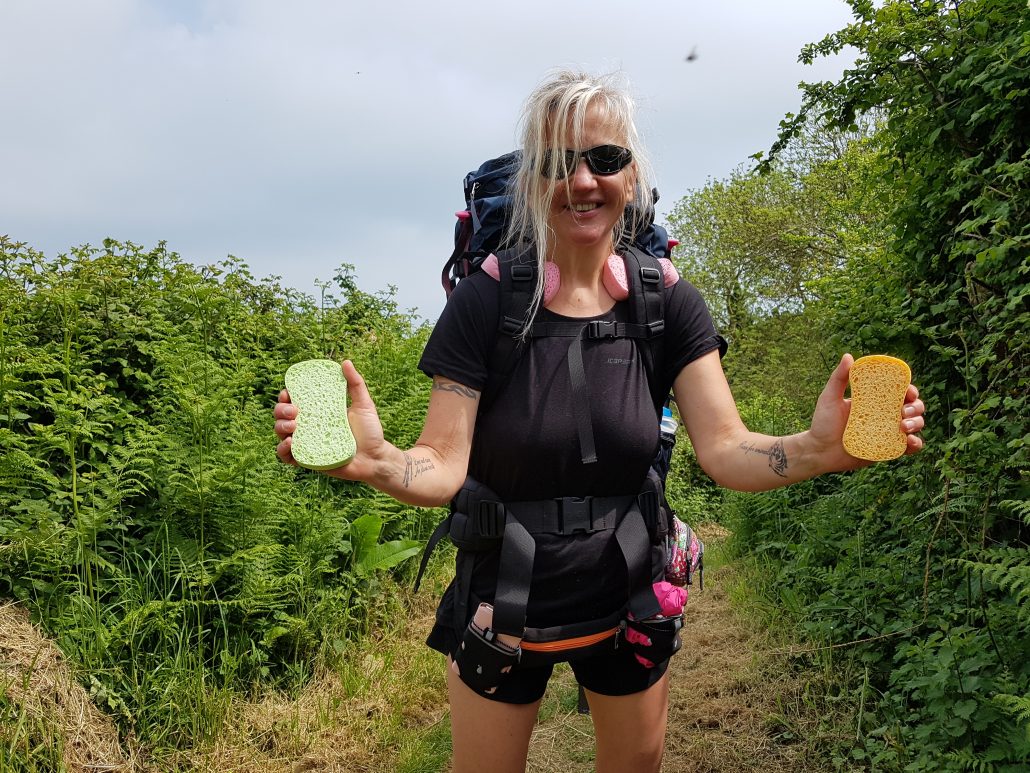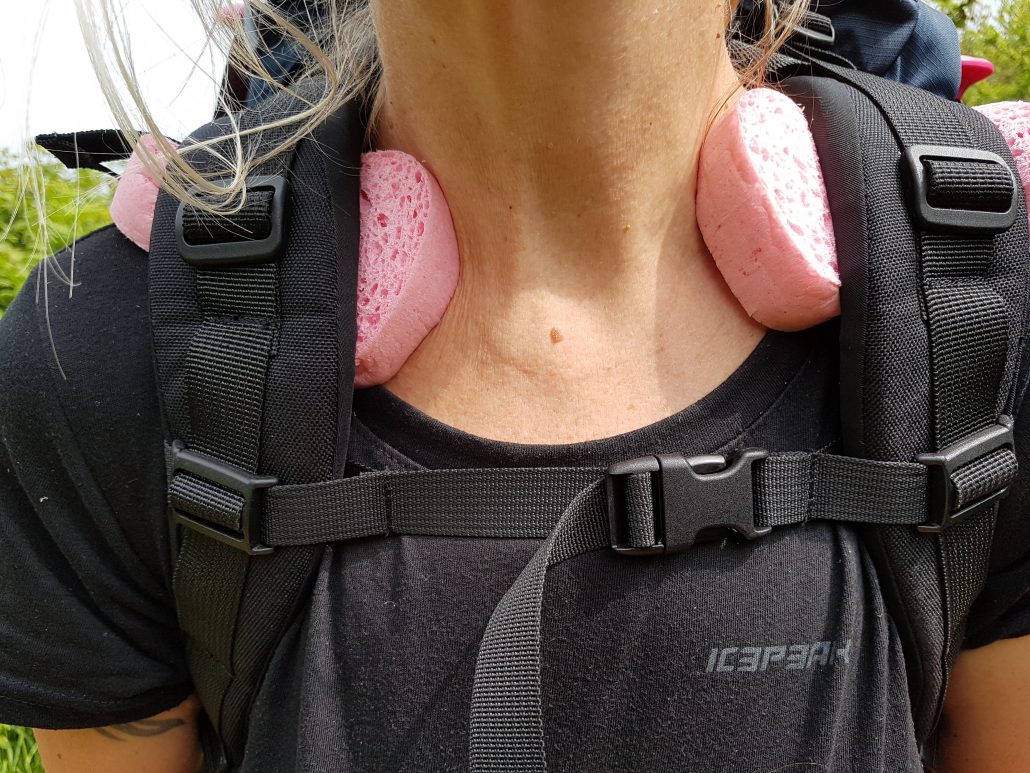 We have a happy Sandy! We reach our destination for today, cook dinner on the hotel balcony (really!), fall asleep, and wake up to this view.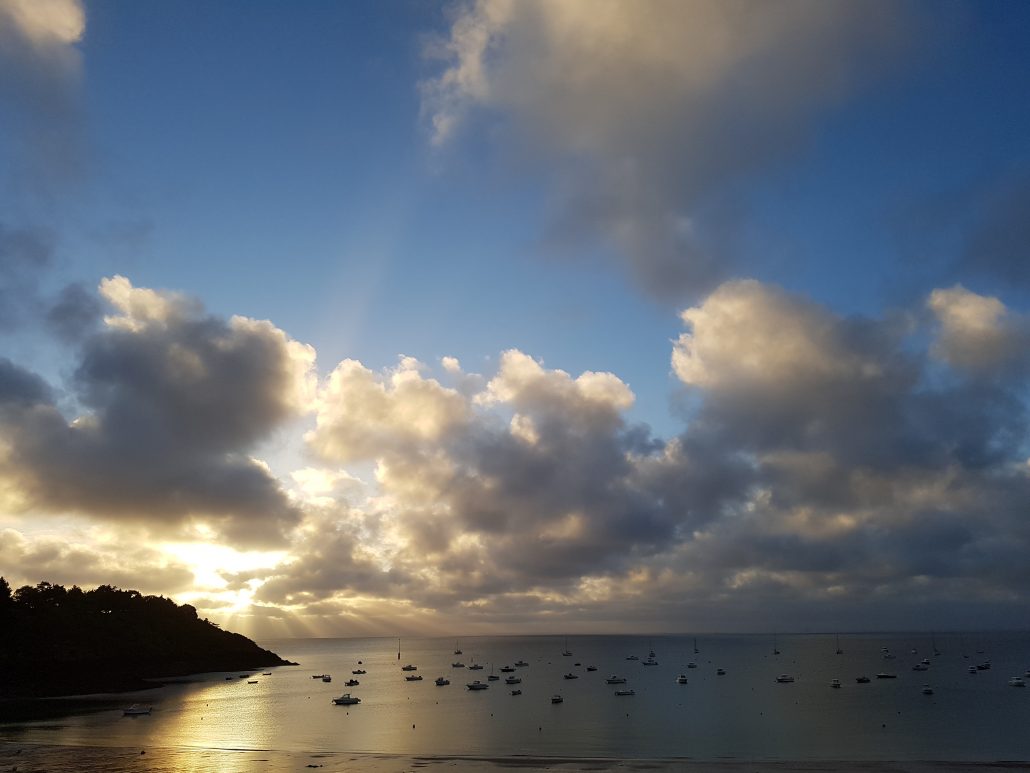 Cool, huh!
We will have a long hiking day ahead, as we need to make it all the way to St. Malo today. There is no option to sleep in between.
So much easier with a tent!
Off we go again!
It gets, oh wow, very beautiful! Now we are talking! This is what I had in my mind when I imagined this hike!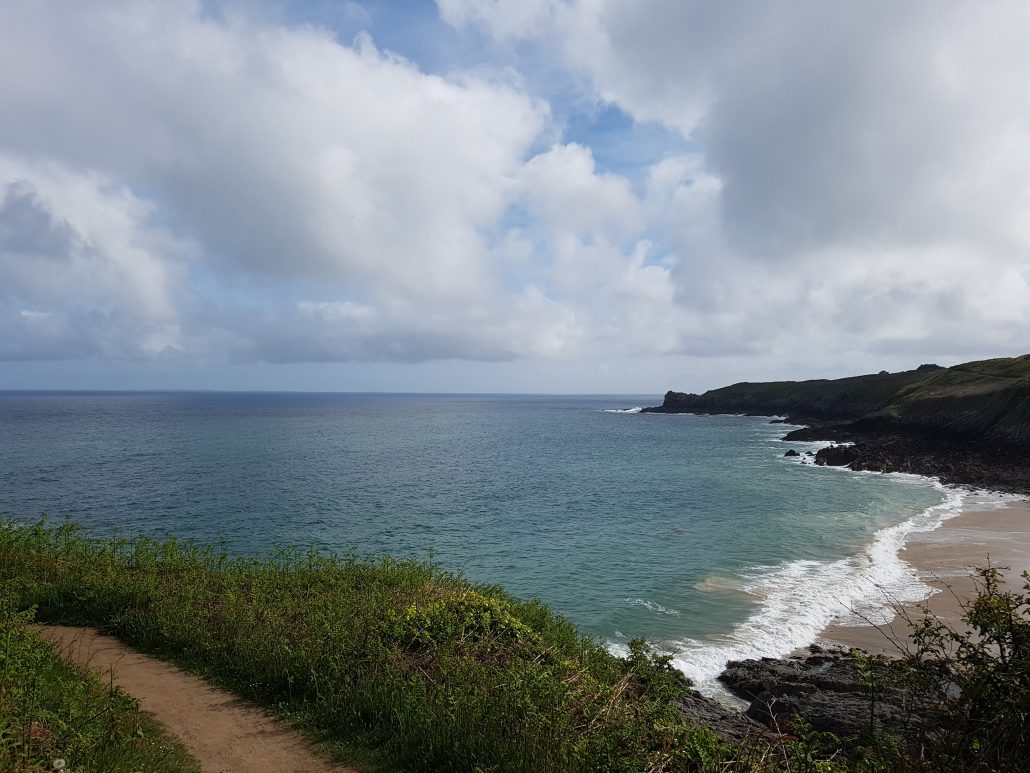 Wow wow wow!
While hiking with my familiar gear again, so many little things trigger my PCT memories.
Poor Sandy has to listen to all these PCT stories which pop up in my mind all the time.
I talk about Felix and Andy a lot now! (Hey Felix and Andy, if you read this, I send you very warm regards from France!)
I also think of Tim, as I see this guy here!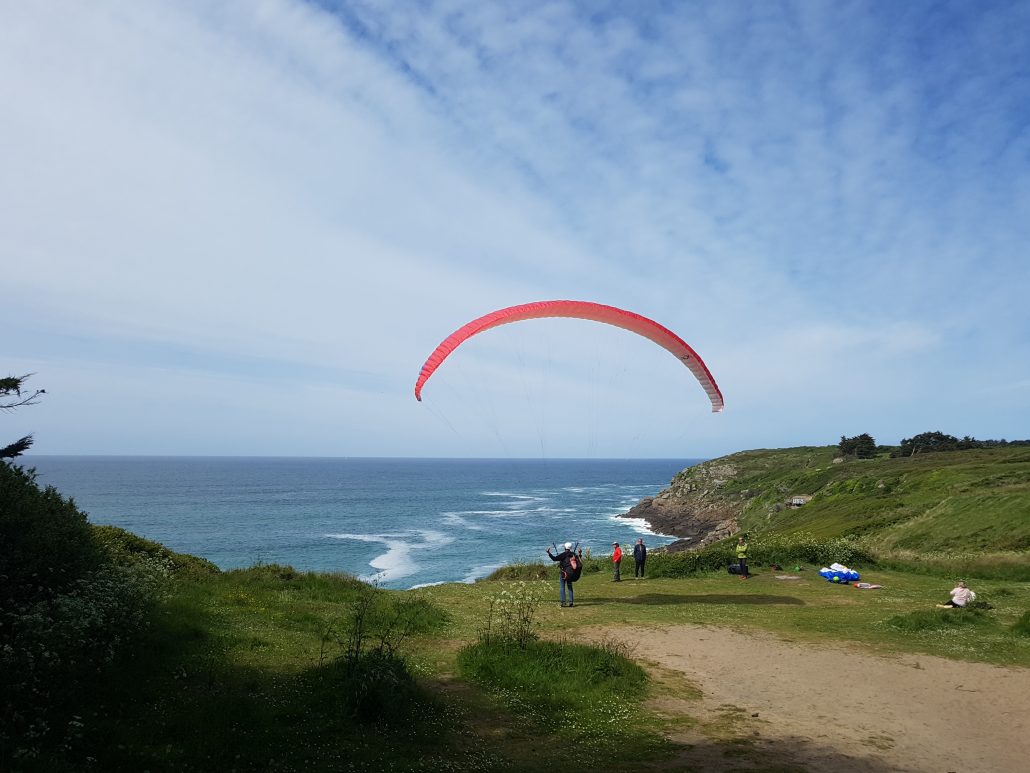 Walking and walking, nothing else but walking, all day, is just really so fantastic and addictive! I recommend it so much to everyone out there.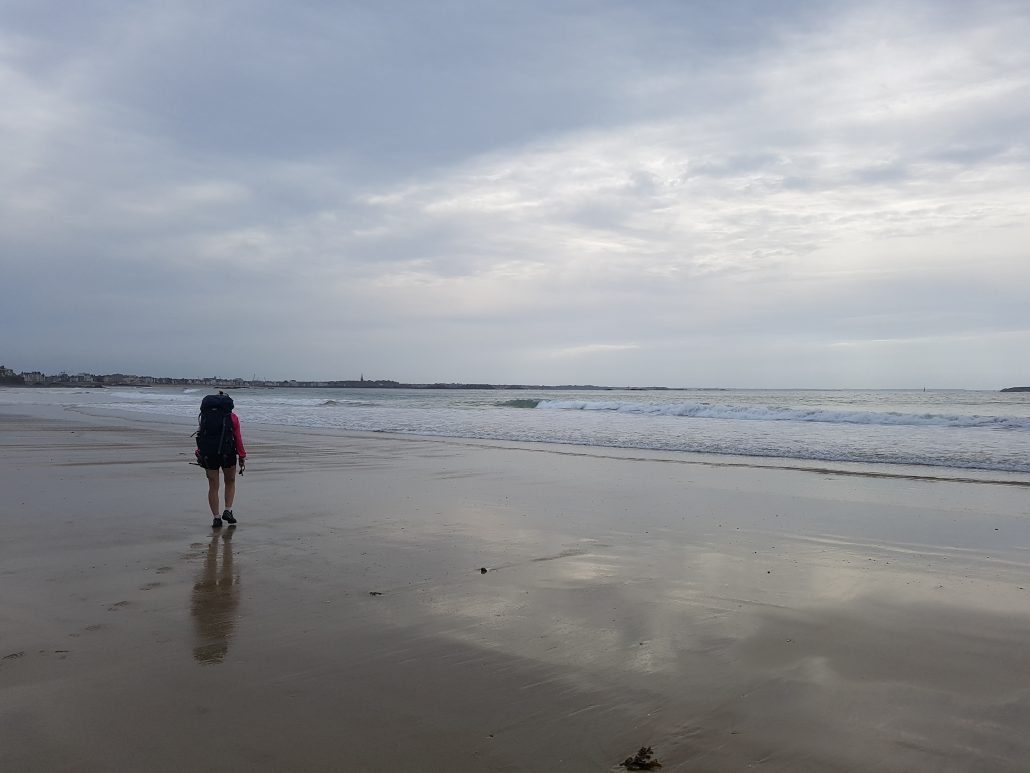 Yes, hiking over long distances is painful! There is that! You will have sore spots distributed over your body. I agree.
But it is so worth it!
http://www.earlymorning.ch/wp-content/uploads/2018/05/20180509_103452.jpg
3024
4032
Heidi
http://www.earlymorning.ch/wp-content/uploads/2016/12/Heidi_Bronnimann_logo.jpg
Heidi
2018-05-11 11:26:38
2018-05-11 18:58:47
Now Where Is The Sea?!