My alarm goes off at 6.28 am.
First thing I do (as everybody else probably also does first thing in the morning), I grab my phone and check emails!
There is an email from Felix in my inbox.
It says: "I think my plan is to do the CDT next April. Wanna go? Just like the PCT but harder!"
I am wide awake in an instant!
"What!?"
"Holy shit!"
"Seriously?"
I think for five seconds – and reply:
"Hi Felix! Yes! Of course I wanna go! I'm in!"
So this, it seems, is the start of my next rather huge adventure!
Now the CDT – or "Continental Divide Trail" is different than the PCT. Apparently harder, less people, much more remote, and the trail is not exactly finished yet – aka one has to sometimes make ones own path. But the general direction is through New Mexico, Colorado, Wyoming, a little bit of Idaho and then Montana – again, all the way to Canada.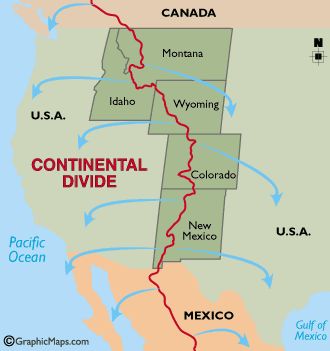 .
So yes, it seem not enough to hike from Mexico to Canada once in my lifetime – I have to apparently do it twice!
But you must understand, a thru hike is such an exceptional, amazing, wonderful, deep, life-changing and happy-making adventure. And the USA with its landscapes, and space, and remoteness, and helpful people just make it the perfect thru-hiking country. And if Felix is prepared to take me with him on the CDT, then I really don't have to hum and haw AT ALL. In the company of this guy, I feel confident enough that I can do this! That we can do this! Those of you who have followed my PCT 2017 Blog know him well.
I guess Felix will take care that we don't get lost in the Continental Corridor – and I will take care that the whole trip is well documented in my CDT 2019 Blog!
Cool!
I have already thrown together a quick and rather random "things to do for preparing my CDT in 2019" list, which you find here. Maybe I will also be inspired to do a proper "Gear List" this time and publish it on this website. We will see! I go with the flow.
What's next?
I have good news on a Blister-Prevention strategy!
In my next post!
Holy shit, I am so excited!
http://www.earlymorning.ch/wp-content/uploads/2018/06/CDT_Trailblaze.jpg
1899
2277
Heidi
http://www.earlymorning.ch/wp-content/uploads/2016/12/Heidi_Bronnimann_logo.jpg
Heidi
2018-06-22 19:26:29
2018-06-22 19:51:23
Email From Felix