Oh my goodness it has been a busy few months! Constantly working, constantly glimpsing at my ever growing todo lists! (Note the plural here!)
Constantly rather exhausted!
But now, all is done and said. I am ready!
All I need to do now is to check in online and hit the airport tomorrow.
Off to Dublin for a lay over, off to Chicago for a two day stop, then off to Little Rocks (Arkansas) where I will be meeting Felix and his family!
I log in, punch in my reservation number, fill in the online form.
Error. Check your ESTA status. Code red.
"Huh what?!"
I thought I didn't need to fill in the travel authorisation for the US, as I still hold a valid US visa!
I try again. Hmmmm? So that doesn't work.
Now I worry! Will they let me enter the country? After all, I don't have an exit US stamp in my passport as I left the US through the woods in 2017…!
Maybe they think I overstayed their hospitality?
I did send a statement when I came home 1.5 years ago, together with proof (copy of flight ticket to Switzerland, and some credit card statements telling that I really did leave the US after having hiked the PCT ..) to an obscure data mining company in the states. So my record should be clear?!
Did they not receive it? Oh stress!
Nothing I can do now, I must just go to the airport tomorrow morning and see what happens there at the check in.
My mum accompanies me to the airport, so we both get up rather early. Its about a two hour journey.
I have been living with my mum the last month, as I did quit my flat in February. All my furniture is now in her basement. (Thank you very much mum for your hospitality!)
Right, let's hope the check in process here  at the airport works!
The check-in dude says:
"I can only check you in until Dublin. The system does not allow me to check you through to Chicago. You will have to fly to Dublin first and make sure they procces you further from there".
Sweat is formulating on my forehead!
Great.
"What if they don't let me into the States???"
Now I worry and my mum worries too! I say good bye to her and shed some tears.
Flight to Dublin goes smooth.
So far so good.
Here they lead me through some weired gates, until I see a Pre US Costums thing!
Lots of US flags here and even a picture of Trump hangs on the wall!
It looks like this is a pre border crossing check thing. In Dublin! I guess lots of Irish fly to Chicago.
A long waiting queue.
A grumpy officer looks at my passport.
"Ma'm, how long have you been in the US in 2017?".
"6 months".
"When did you leave the States? You don't have an Exit stamp in your passport".
I start sweating again and my throat gets dry.
"I know, sir, I left the US through the woods into Canada. I hiked the Pacific Crest Trail".
Silence.
"How long do you plan to stay this time?"
"6 months again sir".
"Why?"
"I will hike the Continental Divide Trail".
"How long is this hike?"
"Well, six months."
"Don't you have a job?"
"Yes I do."
"What are you working?"
"I work in Communications and Marketing".
"Did they give you 6 months off?"
"Yes!"
(Jesus, are we done now? Give me the bloody entry stamp!).
"With whom will you be doing this obscure hike?"
"With an American Friend".
"How come you can afford taking 6 months off work?"
"I saved money".
(Oh c'mon man!)
"Do you have a return ticket already?"
"Yes of course, do you want to see it?"
"No".
"No?"
"That's alright, good luck then", he is saying while finally stamping my passport.
"Make sure you leave by the End of September!"
"Yes sir, yes, thank you sir".
Alright!
That was almost a piece of cake!
Seems I made it to the US without even leaving Europe yet! I can relax now and look forward to anything that comes!
The flight to Chicago seems super smooth! Ah, one turbulent area to go through.
Touch down! I am in Chicago!
I take the metro direction downtown, take a cab to the hotel.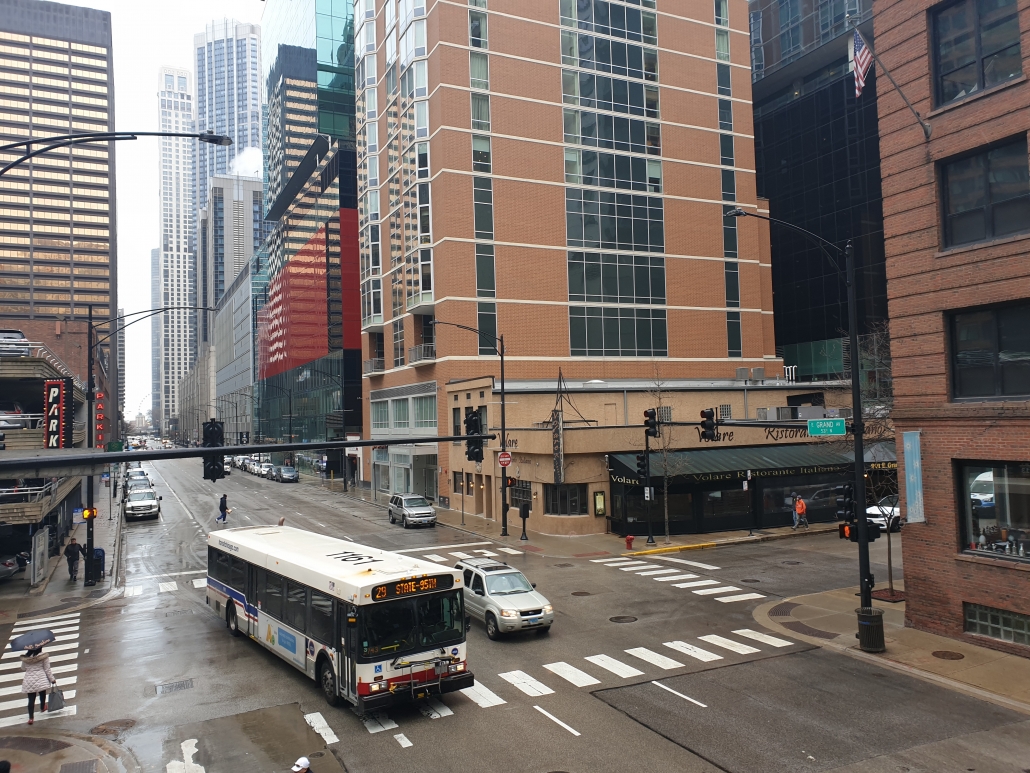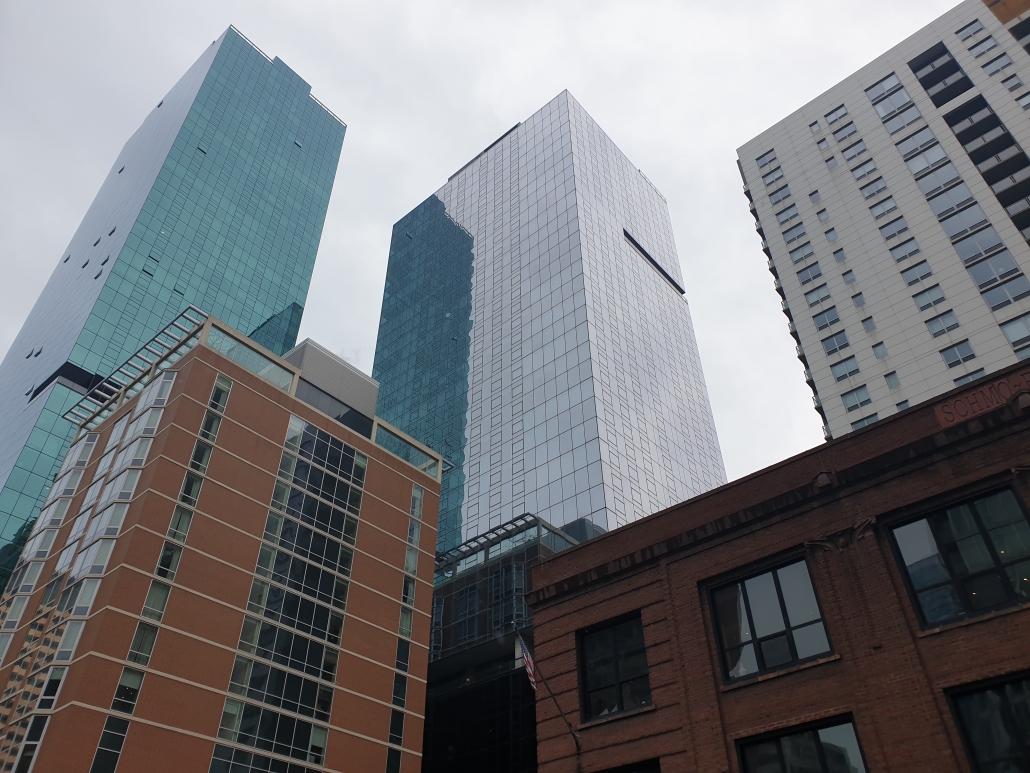 Tomorrow I will explore the city!
I slept great, no Jetlag symptoms so far!
Alright, I am ready! I have three missions: find breakfast, purchase a SIM card, go sightseeing!
Breakfast: check!
SIM: check!
Now sightseeing!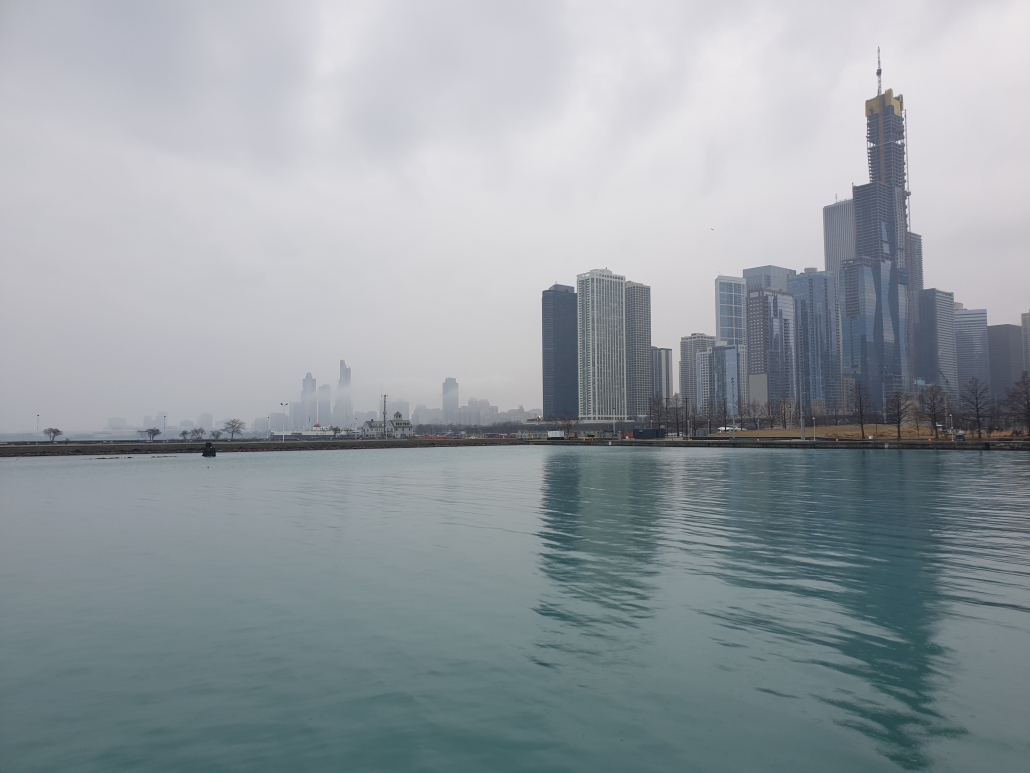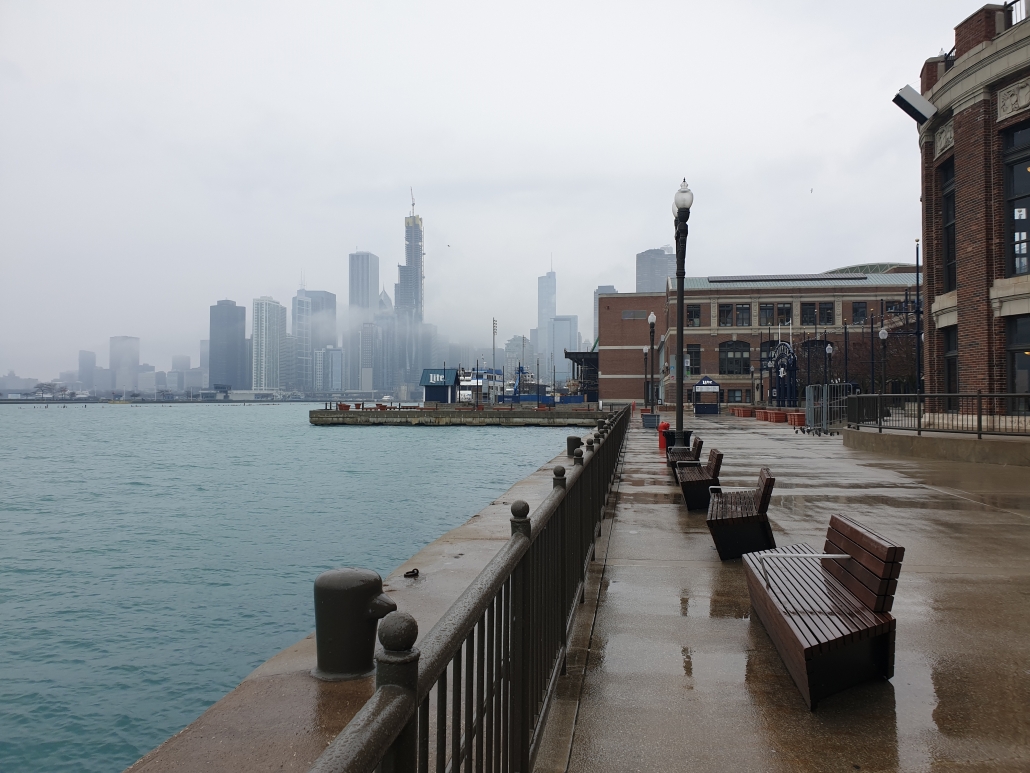 It's pretty exciting here! Yes, it's cold and rainy, but I don't care!
It's Chicago! :)
http://www.earlymorning.ch/wp-content/uploads/2019/04/20190404_122825.jpg
3024
4032
Heidi
http://www.earlymorning.ch/wp-content/uploads/2016/12/Heidi_Bronnimann_logo.jpg
Heidi
2019-04-04 21:00:19
2019-04-05 01:18:27
Let the Games Begin